Financial Information 2017-18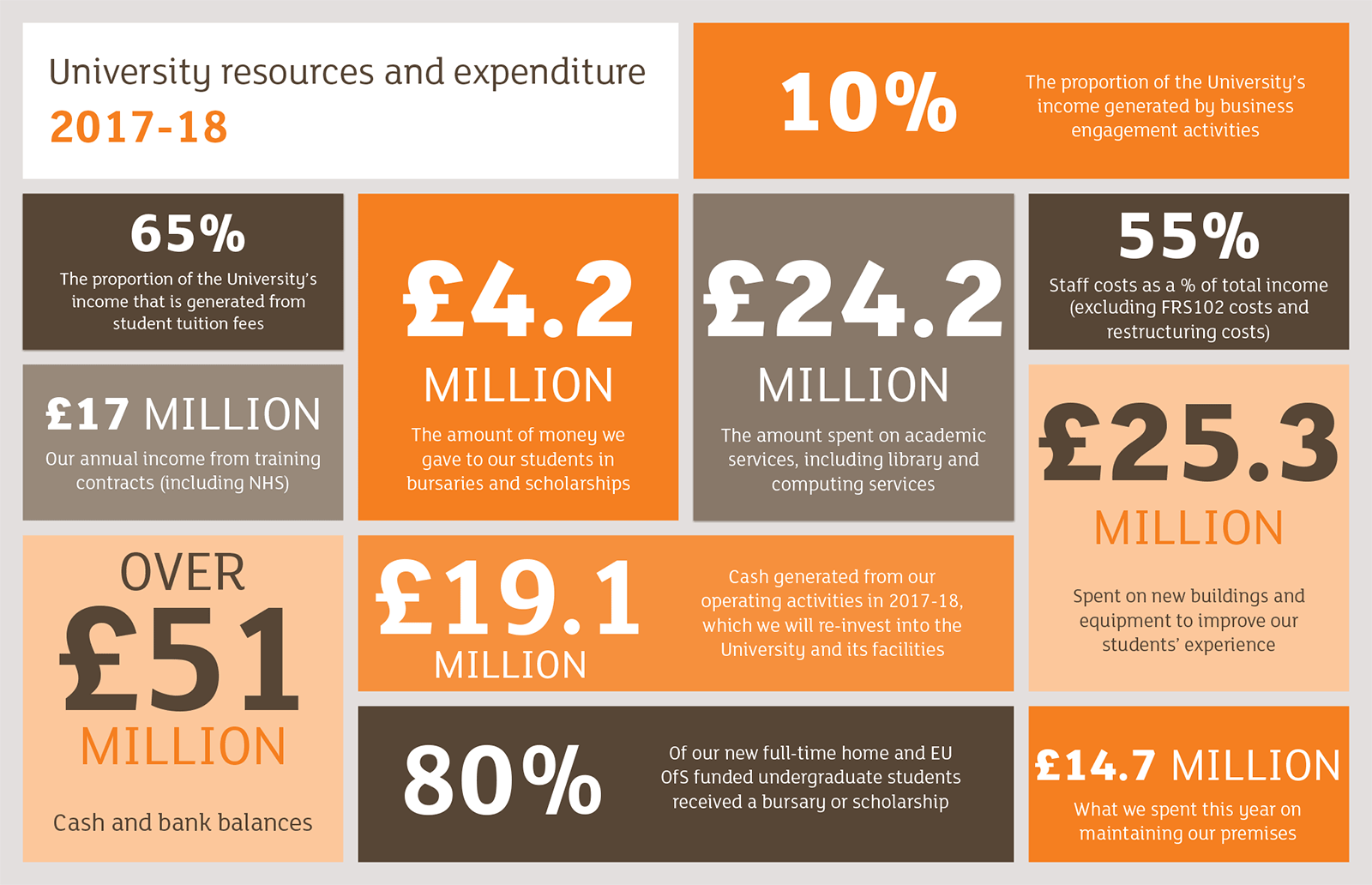 Where our funding comes from and how we spend it
The University receives its income in the form of grants from government and European funding bodies, tuition fees from students, the NHS, research grants and contracts, business engagement activities and other activities such as student residences and catering.
The University spends its income on the running of its academic schools, providing academic support services (such as the library and IT services), maintaining its buildings and other facilities, undertaking academic research, engaging with business, providing residences and catering for students and management and administration.
The University aims to generate a surplus each year. This is re-invested in the University and its services, to provide better teaching and research facilities for staff and students alike.
Governors' report and financial statements
Teesside University - income analysis 2017-18 (£000)
Teesside University - expenditure analysis 2017-18 (£000)