Charter for Social Impact
The Charter for Social Impact sets out the approach that Teesside University is taking to maximise the delivery of positive social impact across all core business.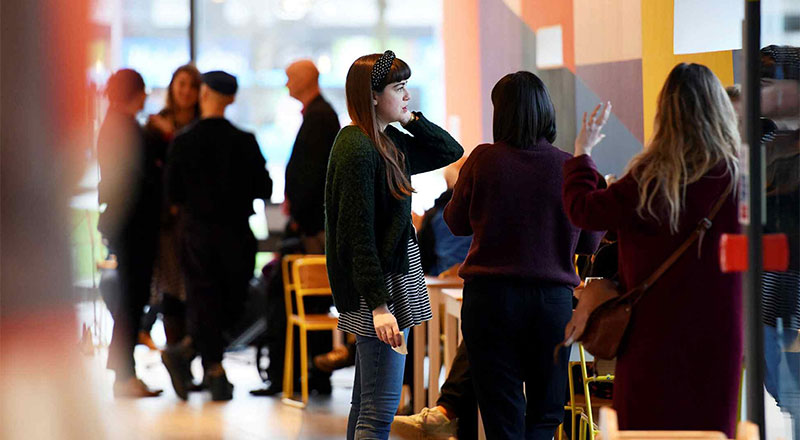 We believe that universities are in a unique position to make a positive difference to the people and places we interact with, not just through the significant contribution made through our research, teaching and learning, but through embedding a socially responsible approach across all of our operations. This is rooted within our mission- to transform lives and economies- and is at the heart of our university values.
We define social impact as:
The delivery of significant, positive change that addresses known societal challenges, brought about through strategic and purposeful activity.
This work is delivered in partnership with external stakeholders and opportunities to deliver social impact are embedded in formal partnerships and procurement practices.
Through the Charter for Social Impact the University is supporting action towards the UN Sustainable Development Goals. Detailed action plans are now in development across all six themes to accelerate our ambitions.
The Teesside Transformation Fund supports the ambitions of the Charter through improving social mobility, widening access to education and catalysing community engagement.
| Thematic Area | Theme 1: Social Mobility | Theme 2: Equality and Inclusion | Theme 3: Community and Culture | Theme 4: Sustainability and Ethical Business | Theme 5: Engaged and Impactful Research | Theme 6: Economic Growth and Prosperity |
| --- | --- | --- | --- | --- | --- | --- |
| Ambition | Improving social mobility through fair and transparent access to education | Addressing issues of inequality and championing diversity and community cohesion | Enhancing lives and futures through community engagement and the opportunity to build cultural capital | Reducing our environmental impact and improving sustainability through responsible and ethical decision making | Conducting research informed and shaped by the public, which seeks to deliver positive impact and address global challenges | Generating economic benefit and improving prosperity across the regions in which we operate |
| Contributing areas | This theme covers our activity set out in the Access and Participation Plan and strategic approach to equipping our graduates with the capacity to become socially responsible good citizens. | This theme looks at work across equality, diversity and inclusion activity, across the staff and student community, and our work beyond campus | This theme encompasses work delivered across all cultural engagement and is driven by the activities of MIMA. | This theme picks up activities across commercial operations and estates management, for example procurement practices, travel planning and campus developments. | This theme seeks to ensure engagement is embedded in the research lifecycle. Research should be cocreated and codirected by external partners and should generate mutual benefit | This theme encompasses our business engagement and enterprise activity, inclusive of graduate employment |