Education 4.0
Through our partnerships with Adobe and Microsoft, we empower our students to thrive in an ever-changing world.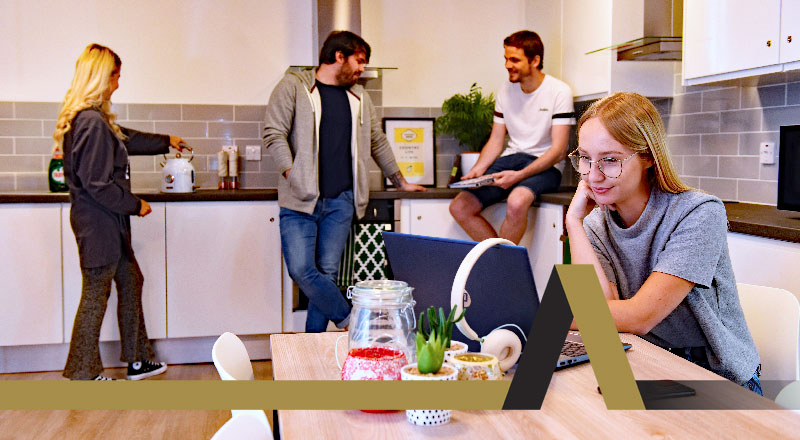 A student experience which is informed, inspiring and innovative
At Teesside University, our students are at the heart of everything we do. Designed for their requirements, our Future Facing Learning model provides students with the knowledge, skills and tools to thrive and succeed in a complex and ever-changing world.
Our approach is underpinned by cutting-edge digital technologies developed in partnership with Adobe and Microsoft, and we are proud to be the first Adobe Creative Campus in Europe. This is testament to our exceptional learning environment, where we use the latest tools and technology to provide an outstanding student experience.
Our digitally empowered staff are supported and encouraged to adopt innovation and creativity in the delivery of Education 4.0, underpinned by our bespoke digital development programme.
The wellbeing of our students is a top priority, with our Student Life approach providing a 24 hour hub of support and engagement online and in our newly opened Student Life building, which was recently awarded a RICS social impact award for 'student-centred and student-led space in which activities, information and initiatives are aimed at supporting students.'
Case Studies
The Borderlands project is helping to ensure that arts and culture is at the heart of the region, enabling and encouraging all in the local community to engage with it.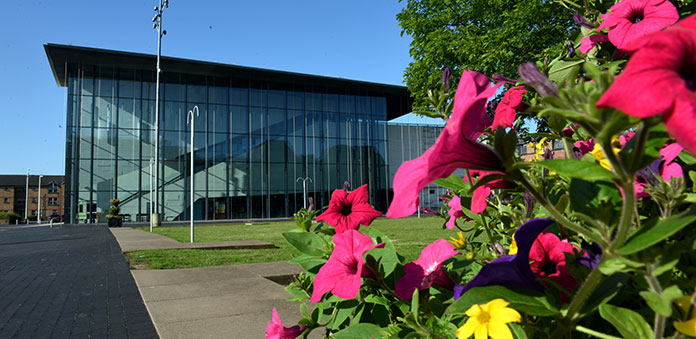 A consortium of partners led by MIMA and supported by Tees Valley Combined Authority, Middlesbrough and Redcar and Cleveland local authorities and Teesside University, was successful in applying for support from Arts Council England for the community-centric arts programme.
A number of partner organisations across the Tees Valley are involved in managing and delivering the Borderlands project, ranging from MIMA to Middlesbrough Football Club Foundation, North Star Housing, Tees Valley Nature Partnership and Tees Valley Education.
Working with community hubs and creative organisations, the programme is resident-led, involving work with local and international artists with an aim to deliver over 200,000 new opportunities for creative engagement over four years.
A significant difference to people in our communities
Teesside University's Middlesbrough campus is a £5.6m enterprise zone, providing a dynamic environment for new entrepreneurs and established companies to grow through digital innovation.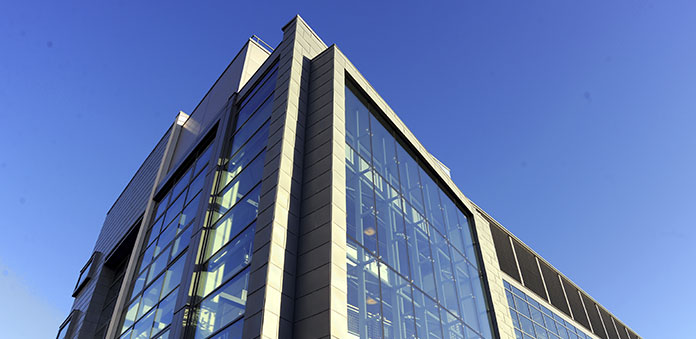 The Innovate Tees Valley University Enterprise Zone (UEZ) builds on the University's established track record in helping tech start-ups, with the development of two enterprise hubs on its Middlesbrough campus.
Work for the UEZ includes re-purposing the existing Launchpad start-up centre and Phoenix Building to provide exciting and transformative incubation, collaboration and acceleration space on campus, including additional start-up and grow-on units, games studios, co-working and maker spaces and events facilities.
We are committed to digital innovation and ensuring that our teaching, learning and working practices are cutting-edge.
UEZ places Teesside University and its focus on enterprise, innovation and growth firmly at the heart of the Tees Valley economy.