Alumni say...
Graduates from Teesside University span the globe
Here some of our successful alumni detail how Teesside helped them on their career path.
Tell us about your career
We want to shout about your achievements, so can you provide us with a graduate profile? It's a great opportunity for you to promote yourself and your organisation. You might even feature in our publicity materials or in Teesside Graduate magazine.
Tell us about your time at Teesside University
Refresh this page for more alumni views.
Tom Etherington

BA (Hons) Multimedia Journalism Professional Practice
Tom's degree has led to a successful career in his chosen profession.
'My time at Teesside University was the best possible preparation for my career. The degree allowed me to gain a wide range of skills and experiences, rivalling any other course on offer.'
Meet Tom Etherington

Suzi Morris

BSc (Hons) Paramedic Science
Suzi studied part-time and her degree led to a promotion and further study.
The lecturers were excellent and the course was well worthwhile.
Meet Suzi Morris

Bryan Bunn

MBA
Bryan completed a part-time MBA and he is now the Managing Director of an award-winning Teesside company.
'Studying the MBA at Teesside has worked very well for me.'
Meet Bryan Bunn

John Coulson

BA (Hons) Media Studies
Teesside was my local university and it seemed to tick all the boxes. I was also very impressed with the staff who I met around the time I applied, so that was the clincher for me.
'I also enjoyed the social side. I met loads of really great people from diverse backgrounds and many of us have gone on to be very successful.'
Meet John Coulson

Louis-Nicolas Creusat

BA Design, 2005
Graduating from Teesside allowed me to access one the best design schools in France. I now run my own design agency in Paris.
Meet Louis-Nicolas Creusat

Scott Reed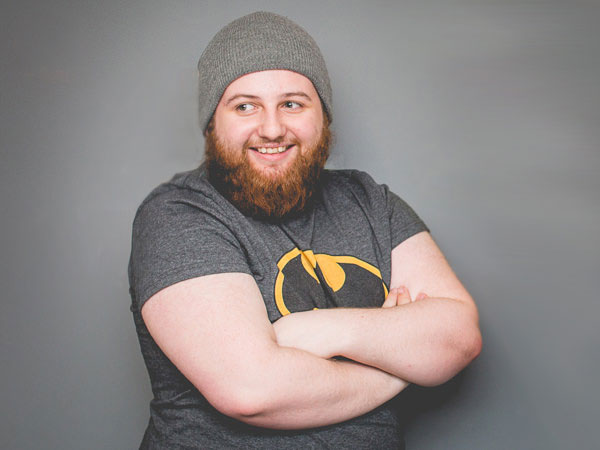 BSc (Hons) Games Development
Scott enjoyed his course at Teesside and is now working as a developer.
'The course prepared me for my future career, as it was so varied, from design to 3D modelling, programming to actually experiencing the role of a team leader.'
Meet Scott Reed