News
There are 6 relevant news articles |

RSS feed
---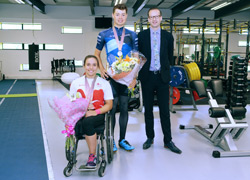 Commonwealth Games stars welcomed back to Teesside
25 April 2018
Teesside University marked the homecoming of two of its Commonwealth Games stars with a celebration on campus.

Watch the video
---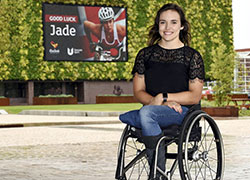 Jade and Harry make Teesside proud at the Gold Coast
10 April 2018
Teesside University is celebrating after two of its students won places on the podium at the 2018 Commonwealth Games in Australia.
---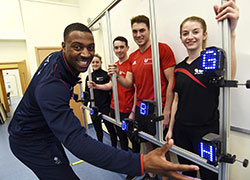 Teesside University welcomes international volleyballer to the campus
03 April 2018
British volleyball player and motivational speaker Peter Bakare visited Teesside University's sport and exercise facilities to give students an insight into the sport science industry.
---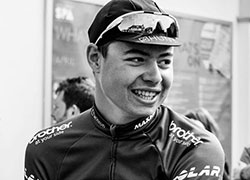 Teesside students going for gold at the Gold Coast
07 March 2018
Two of the stars of Teesside University's elite athlete scheme have been called up to represent their country at the 2018 Commonwealth Games in Australia.
---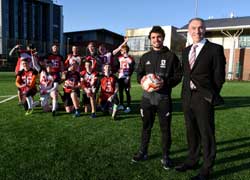 Middlesbrough's Samba star officially opens Teesside University's new sports pitch
17 January 2018
Middlesbrough FC's Fabio Da Silva visited Teesside University to officially open its new £1m all-weather sports pitch.
---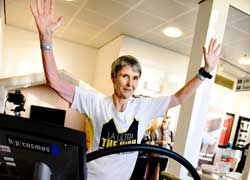 Yet another world record for ultra-distance runner
17 January 2018
After setting another world record, ultra-distance runner and Teesside University lecturer Sharon Gayter said it is just the beginning of what she hopes will be a hugely successful year.
---