The Gym
Health and fitness membership
Improve your health and well-being. With a wide range of sport facilities and fitness classes Teesside Sport provides the best opportunities and environment to work out and keep fit.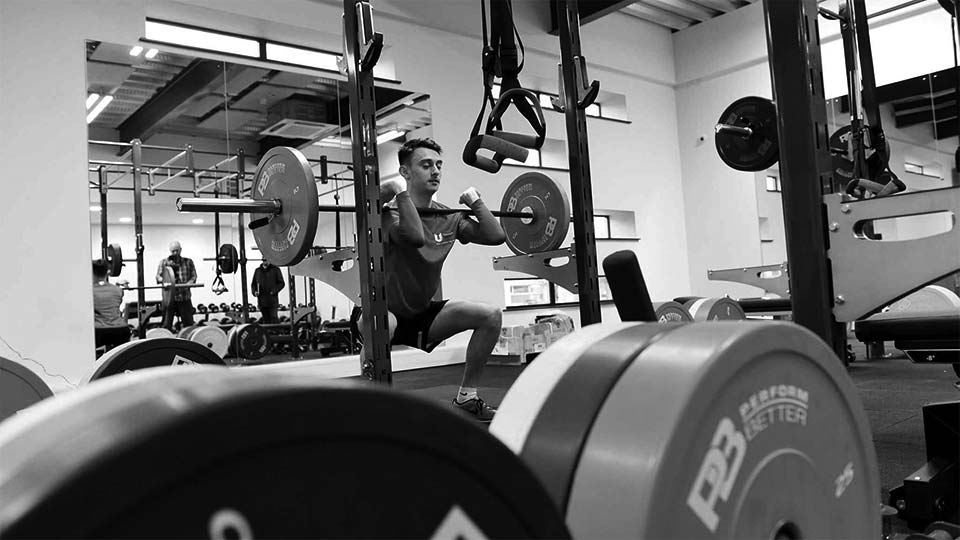 Opening times
Last admission is 1 hour before closing.
Monday – Friday
7.15am - 9.00pm: gym open
Weekends
Saturday 9.00am - 5.00pm: gym open
Sunday 12.00pm - 8.00pm: gym open
Closed bank holidays and university Christmas vacation period.
Fitness timetable and class details
The Gym
Putting health and well-being at the heart of the Middlesbrough campus and University life, this attractive, high-quality facility for staff and students provides:
state-of-the-art equipment
sprint track, free weights areas, cardio and resistance equipment and flexible studio spaces
spinning studio
specialist treatment area
accessible 7 days a week
All gym sessions and exercise classes must be booked in advance.
Membership benefits
unlimited use of The Gym and fitness classes (including Pilates, Yoga, Zumba and Metafit)
access to Olympia – badminton and squash courts, Astroturf pitch, climbing wall and sports hall
access to the fitness studio
online booking system for University facilities
The Gym and climbing wall inductions
Personal training
The Gym offers personal training to provide that bit of extra motivation to reach health and fitness goals.
More about personal training
How to join
Students
Semester 1 membership purchase will be suspended on Sunday 27 November 2022. Student Semester 2 membership can be purchased from 9 January 2023 and needs to be renewed each semester.
Semester 1 Membership - 19 September 2022 - 22 January 2023: £40
Semester 2 Membership - 9 January 2023 - 21 May 2023: £40
Summer Membership 22 May 2023 - 17 September 2023: £40 (Not available to students who graduate in 2022)
Staff
Staff membership is £120 per year (Payroll deduction £10 per month).
Staff membership can be taken out at any time and cancelled at any time.
Staff can join the gym by completing the attached Payroll deduction and Health Commitment Statement and emailing it to sport@tees.ac.uk
Former students/alumni
Alumni membership is £150 per year, paid in one instalment.
This membership is currently open to those who have graduated at any time within the last two calendar years.
To gain membership, proof of graduate status is required. For each year of membership, reissued proof of eligibility is required.
To process your membership request, please visit Teesside Sport's reception at the Olympia Building, Middlesbrough Campus weekdays, between 9.00am and 4.30pm. Don't forget to bring along your proof of eligibility.
Casual use
Pay as you play for each activity as and when you want to take part (Card payment only at Olympia):
£3.50 per session for students
Forms
All new members must complete a Health Commitment Statement before using the facilities. If you join online you will be prompted to do this. Those paying by cash or staff paying by direct debit need to complete one at reception. Once you have joined you must book a gym and/or climbing wall induction with reception before using The Gym or climbing wall.