Sport partners
Performance programmes we support:
The Talented Athlete Scholarship Scheme (TASS) is a government initiative funded by Sport England. It supports talented young athletes who wish to progress with education and sport simultaneously. Athletes are granted a place on the programme through National Governing body nomination. (Not applicable to International Students).
Athletes must be competing at national or international level in their sport and be nominated for a TASS award by their national governing body.
The scheme provides athletes with:
a tailored package of services including strength and conditioning, lifestyle support and physiotherapy
access to sports nutrition and sports psychology support
an expenses allowance of up to £500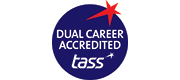 We are proud to be recognised as a TASS Dual Career Accredited Site for supporting our performance athletes. We are wholly committed to supporting you as a talented athlete in pursuing your performance ambitions while gaining an exceptional education. Our primary goal is to provide the best possible environment for our athletes to grow, develop and achieve their full potential.
We provide our student athletes with an outstanding, tailored student and learning experience which is underpinned by our internationally recognised research in performance sport.
At Teesside University we offer a range of flexible learning courses which fit around the commitments and demands of a duel career athlete. These have been designed to allow the athlete to compete and study simultaneously.
Typically, a dual career athlete would be offered access to the following:
personalised strength and conditioning programmes
on-site physiotherapy support
nutritional guidance
lifestyle mentoring
sports psychology
TASS Athletes are also allocated a sports membership, enabling free access to our state-of-the-art gym.
Find out more
Matthew Wright
Dual career coordinator
E: m.wright@tees.ac.uk
Teesside is the only university in the country to hold a licence for the FA Emerging Talent Centre.
The Teesside Sport Emerging Talent Centre is the England Talent pathway providing an enhanced coaching centre for U12, U14 and U16 age groups, and allows players identified as having elite potential the opportunity to access appropriate levels of coaching and support alongside playing for their grassroots club.
The club aims to produce female footballers of international calibre and already has a number of junior England players on its books.
The programme provides athletes with:
a tailored package of services including technical football training, strength and conditioning, lifestyle support and physiotherapy
access to sports nutrition and sports psychology support.
Amp Champions has been designed to support the Tees Valley's young talented athletes and players participating in regional and national squads. The programme, for 12-18-year-olds, is a partnership between the University and Tees Valley Sport.
Those on the Amp Champions programme receive free or subsidised access to local sports facilities, as well as bespoke physiological testing, strength and conditioning advice and training programmes at the University. A team of postgraduate sport and exercise students provide the selected athletes with specialist support and advice.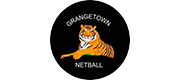 Teesside University has teamed up with Grangetown Netball Club and Bede Sixth Form College to provide a pathway to performance model for netball in the North East.
As part of this partnership a professional netball duo has been recruited to provide top class coaching for Teesside University's netball team and support for students excelling in sport.
Teesside University has teamed up with Netball North East to provide a strength and conditioning support to their pathway netball programme to their U14 and U17,19,21 teams.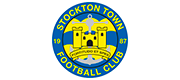 Teesside University has linked up with Stockton Town FC to create a sports pathway linking football to higher education and beyond. The aim is to enable students representing the University in the men's BUCS team to work with experienced football coaches in a professional environment. Coaches from Stockton Town FC, which plays in the Northern Premier League East Division, will coach the University's men's football team at weekly sessions, with players potentially able to take part in professional trials for the football club.
Middlesbrough Women Football Club (MWFC) has teamed up with Teesside University to help support players from grassroots level towards future footballing careers. The partnership aims to further develop existing links to create a dual football programme with MWFC providing exclusive coaching support to the Teesside University BUCS team.
The University's women's football team currently competes in the second tier of the BUCS league. Middlesbrough WFC play in the third tier of the FA Women's National League, offering a high level of women's football for you to develop your career.