Enterprise and Business Engagement
We work closely with industry to drive innovation and knowledge exchange to support the regeneration of the economy.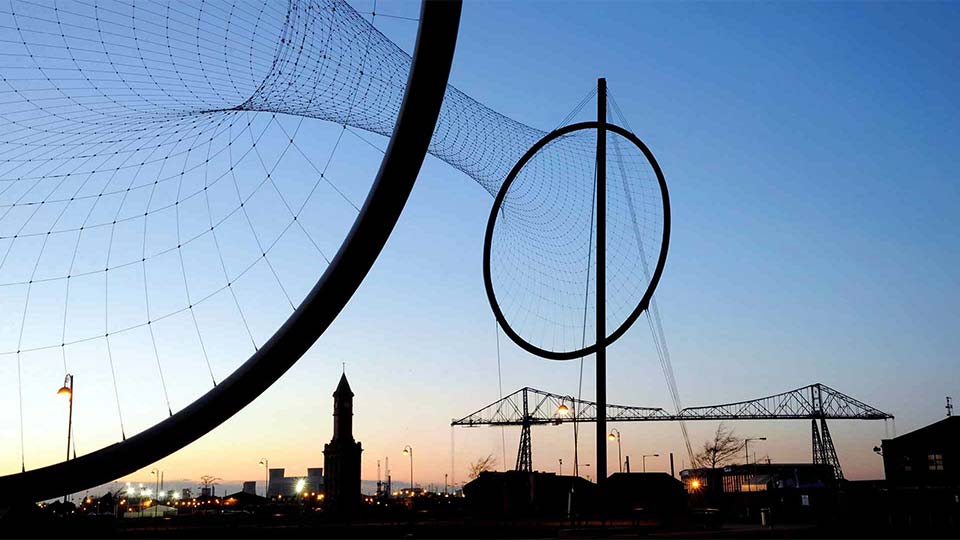 Knowledge services supporting economic growth and student learning
Civic University
Apprenticeships
Graduate employability and start-ups
At Teesside University, we play a proactive role in supporting the regeneration of the north east economy through extensive business engagement and enterprise support. Our institutional network of facilities, experience and expertise makes an important contribution to civic society, positive social impact and a thriving regional ecosystem.
We drive innovation and knowledge exchange, and partnership working underpins our approach. We work closely with key regional stakeholders on strategy implementation, and lead on transformational initiatives founded on strong relationships with business, as well as public and third sectors, to deliver economic growth.
Graduate outcomes are a top priority. We are committed to ensuring that our students are equipped with the knowledge, skills and experience for future success, working closely with employers and stakeholders, and delivering a wide range of initiatives to give students the best possible start to their chosen careers. Enterprise forms a key part of this offer: engaging entrepreneurship programmes for students and an award-winning start-up programme are delivered from Launchpad, an inspirational start-up centre in our University Enterprise Zone.
Case Studies
Teesside University is helping fledgling Tees Valley start-ups bounce back from the Covid-19 pandemic with re-incubation support, to help businesses recover and thrive as they exit lockdown.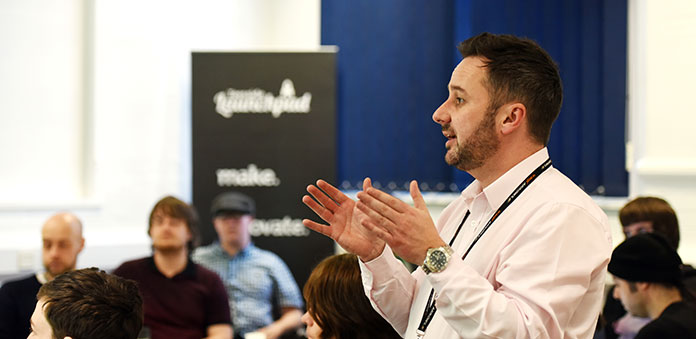 Support includes mentoring for fledgling companies to them develop a plan for their re-start-up, which could involve pivoting to do something completely new or offering existing products in a new way.
Research shows that pulling through the early years of trading is key to long-term business survival and impact of the pandemic is likely to have significantly shortened those odds.Many start-ups will be too small or too early stage to take advantage of the Covid-related financial businesses support on offer. That's why it's vital for the University to use its wealth of expertise in supporting start-ups to get them through this tricky time.
Jodie McGregor launched her online food delivery business My Breakfast Box during the coronavirus lockdown, while her degree studies were drawing to a close.
My Breakfast Box grew from an enterprise she set up last year in Teesside University's business incubator space, while completing the BSc (Hons) Food and Nutrition.
Her business, supplying her own eco-friendly granola to farm shops, aims to revolutionise the first meal of the day, and offering a subscription service which delivers healthy breakfast choices straight to the customer's door.
Before launching her business Jodie, who grew up on a farm, spent time working as a personal trainer.
While I was a personal trainer I became really interested in nutrition and decided to do the degree. During my studies I became interested in the food industry and started making my own low sugar granola, which I sold in farm shops. As a personal trainer I realised how hard it was for some people to get a quick nutritious breakfast, and I also wanted to move my business online.Coming from a background in sports, I wanted to develop my understanding of nutrition further. The degree gave me the knowledge and support I needed.