Celia Mason
MSc Health Psychology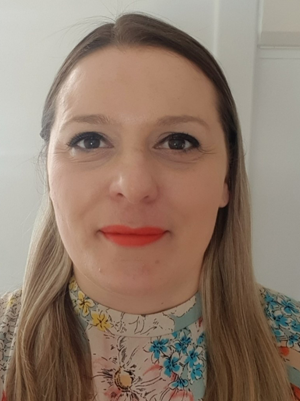 Why Teesside University?
Teesside was the obvious choice for me, due to the variety of courses and proximity to my home. My undergraduate degree in Psychology was perfect as it covered subjects I was interested in, leading me to progress to MSc Health Psychology due to my interest in the dynamic between mental and physical health. The support I received while studying was vital and the lecturers are fantastic.
What do you like about your course?
I love the modules as I am passionate about psychology and wellbeing. The MSc is stage one of the route to become a health psychologist, which makes me feel I am on the right career path while also gaining a postgraduate qualification. The content of the MSc is relevant and interesting, it also encourages me to push myself to do my best. Although educational settings have been disrupted by the Covid-19 pandemic, face to face learning, course materials and online learning have been excellent, and I still feel like I have support to achieve my best results.
What scholarship or financial support have you received from the University and how has this helped you?
I received the Dr Keith Skeoch postgraduate scholarship, which meant I could progress to postgraduate education. I am incredibly grateful and honoured to have received this award, which has meant I can work less to concentrate on my studies, enabling me to fulfil my potential. I enjoy studying and this has allowed me to concentrate on doing what I love. As a mature student and a single parent, it is life changing to have financial support to follow my dreams.
Would you recommend Teesside University and your course to others?
I would definitely recommend Teesside University. The facilities on campus are fantastic, with investment into new buildings having a positive impact on the learning experience. I particularly love the library and the new Student Life building, as I feel inspired in educational environments. If you have a passion for psychology, Teesside is a fantastic place to study. The team of lecturers on both of my degrees have been supportive, providing opportunities for me which I would not have otherwise had. The MSc has opened new avenues for me to explore in my career, and I am proud of what I have achieved. Going back into education as a mature student has changed my life in many positive ways, and I would encourage anyone to do the same if they can.