Josh Earl
MSc International Management (Digital Business)
The facilities are excellent, and staff members go above and beyond to support you.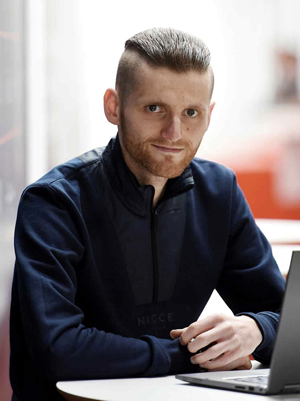 Why Teesside University?
I'd studied my undergraduate degree at Teesside so I knew how fantastic the academics were, and how much support, guidance and knowledge they bring to their teaching. They really helped me fulfil my potential, so it seemed like the obvious choice.

It's also my local university so I can commute really easily.

Best thing about your course?
I really enjoy the digital aspects of the course and learning about the opportunities and challenges businesses face in today's dynamic environment. Given the pace of technological change, an understanding of digital business and online commerce is crucial for any business manager or professional, so this will help me to be forward-thinking and able to develop dynamic business strategies.
Favourite module?
I really enjoyed Global Business Environment: Culture, Management and the Economy. The assignment focused on the cross-cultural challenges faced by both an American and Saudi Arabian manager in business negotiations. I find it really interesting learning about different cultures and how they conduct themselves in business. It's essential in modern business to understand other cultures and how to approach people in different ways.
Tell us about the facilities
The facilities are fantastic, with a variety of innovative individual and group study spaces available in the Library and the Business School. The Student Life building is another amazing development, adding to the student experience and providing additional support facilities.
Tell us about the scholarship you received
I was really fortunate to receive the Dr Keith Skeoch postgraduate scholarship. Its helped me to buy equipment and materials for my coursework and assessments, as well as helping with other expenses, such as travel to and from university.

It has been a great help and allowed me to focus attention on my academic studies.

Would you recommend Teesside University?
I would highly recommend Teesside University to anyone who is considering studying here. There are some fantastic staff, and I've been fortunate enough to receive the support of some knowledgeable and extremely supportive academics throughout my time here. They've helped me to produce the highest standard of work I possibly can, and fulfil my potential.