Course overview
Aviation Conference
Our students had the opportunity to discuss space exploration, customer experience, marketing priorities, sustainable objectives and Net Zero with industry leaders.
Designed in partnership with employers, it gives you a solid theoretical and practical understanding of aviation, travel and tourism management, enabling you to progress to higher-level studies or directly into industry. You can apply what you learn to your own workplace experience. Teesside International Airport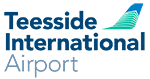 You also benefit from our collaboration with Teesside International Airport who host field trips and guest lectures for our students to provide a rich and immersive learning experience.

Talentview Aviation


An employment resource hub for our aviation students to access graduate roles, opportunities and visibility by employers across the UK aviation industry.
This course is an award of Teesside University delivered in partnership with Hartlepool College of Further Education.
Course details
Course structure
Year 1 core modules
You study the world of aviation, from its modest beginnings to its development as a global industry. International tourism is dependent on a reliable aviation industry, which requires complex planning on a global scale to keep staff and passengers safe. This module sets the scene on where it all began, considering the key milestones.

You look at the size and scope of the sector and its statistics in airport, airlines, passenger numbers, operations and major routes. You also consider operational requirements, including passenger and airside services. Explore how communication supports the industry, and what issues can arise when this is ineffective.
Managing and Developing People
Gain a theoretical and practical understanding of managing and developing people in the industry. Examine the importance of effective recruitment and selection, and key aspects of employment law. Using a combination of real-world examples and case studies, explore organisations within the sector and how they manage staff. Learn about the relationship between effective recruitment and development.
Managing Service Standards in the Aviation, Travel and Tourism Sector
You focus on service standards in the aviation, travel and tourism industry and how managers lead their teams to improve customer service.

Learn the importance of service standards and how they are monitored, examining how your own behaviour impacts on others. Gather and respond positively to useful and constructive personal feedback from others.

Understand different coaching styles and theories to produce a coaching plan, building on your strengths and those of your team to overcome areas of development relevant to service standards.
Marketing plays a significant role in any industry, but particularly in the service sector. Organisations cannot operate without promotion or market research for communicating with a range of customers. Examine factors that influence the marketing of products and services and analyse the effectiveness of promotional campaigns for organisations to achieve their marketing objectives.
The Work Environment and Self-Analysis
The range of employment opportunities in any industry are diverse, from specialist operatives to strategic managers. Research and explore your industry of interest and formulate a career action plan, detailing your strengths and weaknesses to bridge any skills and knowledge gaps.
UK Tourism – Diversity and Importance
You analyse the diversity of the UK tourism industry. Study visitor flows, origins and statistics, as well as the different tourism products available in the UK. Focus on the future of UK tourism as a catalyst for growth and employment.
Year 2 core modules
Aviation and Travel Technology
You analyse the development and importance of online business within the aviation and travel industries. You focus on the trends and development of online business through advancing technology and its relevance for the current travel and aviation industries.
Current Global Issues in Aviation, Travel and Tourism
You study a sector of your choice in the aviation, travel and tourism industry, composing a detailed report.
You work in a team to successfully plan and implement a live event, reflecting on it afterwards. You develop your personal aims and self-evaluation. This module supports all aspects of the industry, but is particularly appealing if you want to work in events management.
Apply your wider learning in a working environment. Take part in a project with an organisation of your choice to improve an aspect of its operations. This provides a solid platform to showcase your skills, enhancing employability, and supporting you to understand the application of research methodologies and analysis of results.
Managing Airport and Airline Operations
Following on from the Aviation Services module, you continue to study this specific industry, getting a deep insight into the world of aviation. You learn about the role of senior crew in a practical assessment setting.
Modules offered may vary.
How you learn
You gain a comprehensive knowledge and understanding of the aviation, travel and tourism industry as well as a range of practical, professional and key transferable skills required for graduate employability and lifelong learning.
How you are assessed
The knowledge and skills developed through the course are assessed in a variety of ways, using both in-course and end assessments. Methods include reports, essays, projects, case studies, exams, individual or group presentation, group activity and a personal development portfolio.
---
Our Disability Services team provide an inclusive and empowering learning environment and have specialist staff to support disabled students access any additional tailored resources needed. If you have a specific learning difficulty, mental health condition, autism, sensory impairment, chronic health condition or any other disability please contact a Disability Services as early as possible.
Find out more about our disability services
Find out more about financial support
Find out more about our course related costs
Entry requirements
Entry requirements
A typical offer is 40-48 points. The entry criteria are based on your ability to succeed and can be demonstrated in a variety of ways including:

a range of Level 3 qualifications (NVQ 3, BTEC Award, A Levels, T Levels)
appropriate training through work
English and maths at GCSE grade 4 (grade C) or above (or equivalent).

We also invite you to attend for interview.

Because this course is taught at Hartlepool College of Further Education, we are not accepting applications from international students requiring a Student Visa.
For general information please see our overview of entry requirements
---
You can gain considerable knowledge from work, volunteering and life. Under recognition of prior learning (RPL) you may be awarded credit for this which can be credited towards the course you want to study.
Find out more about RPL
Employability
Career opportunities
The aviation, travel and tourism industry is a vast, dynamic industry offering a wide range of career opportunities. Typical areas of the industry which you could progress into include tour operations (UK and overseas), conference and events management, travel agency operations, aviation sector (airlines and airports), public sector tourism in the UK (tourist boards, regional development agencies and tourist information centres), attractions management (UK and overseas), transport provision, hospitality sector management and tourist guiding services.

You may also further your studies and progress to the BA (Hons) International Tourism Management (Top-up). Our graduates have gone on to have successful careers with Emirates, Swissport, Tui, Newcastle International Airport, British Airways, Kuoni, Thomas Cook, Expedia and Jet2.