Course overview
Aviation Conference
Our students had the opportunity to discuss space exploration, customer experience, marketing priorities, sustainable objectives and Net Zero with industry leaders.
From check-in, security, and consumer shopping, through to managing passengers, VIP lounges and boarding, this course allows you to walk in the passengers' shoes to meet the demands of existing and future passengers in a very crowded market.

You examine future airline and airport trends, focusing on the need for airlines to differentiate in a competitive market, and create innovative business models to support global economic growth. You explore the evolution of the industry, and the value of air travel in opening up the world to us, looking at the importance of connectivity and how ambitious aviation strategies can bring together people and places.

Develop your business acumen, vocational expertise and management insight by studying key theories and current practices, including crisis and safety management, consumer and marketing theories, dealing with difficult people, managing teams, counter terrorism, business resilience, and service levels.

This course includes a number of domestic and international trips. They are optional and not included in your tuition fees.
Top five reasons to study airline and airport management with us:
Quality teaching – you are taught by industry professionals who have worked for global brands including Swissport, Lufthansa and British Airways.
Industry input – leading collaborations with national and international sector organisations, which provide a wealth of guest lectures and field visits to facilitate your professional and research opportunities.
Work experience – take part in a range of work experience opportunities including placements and internships with regional, national and global businesses.
Entrepreneurial opportunities: our students have created 500 new business start-ups through Launchpad – a start-up community who provide support and advice for students looking to start a new business venture.
United Nations' PRME initiative – we're a proud signatory of the United Nations' Principles for Responsible Management Education (PRME) initiative, which aims to globally raise the profile of sustainability and responsible leadership to equip current and future leaders with the skills to deliver positive change for business and society.
Teesside International Airport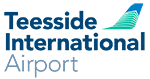 You also benefit from our collaboration with Teesside International Airport who host field trips and guest lectures for our students to provide a rich and immersive learning experience.
Talentview Aviation

An employment resource hub for our aviation students to access graduate roles, opportunities and visibility by employers across the UK aviation industry.
Course details
Course structure
Year 1 core modules
Contemporary Issues in Business Management
You develop an understanding of the challenges faced by organisations and explores the controversies and dilemmas of contemporary management thinking and practice. You study three key interrelated contemporary issues facing businesses - internationalisation; technological innovation and sustainability.
Safety Management in Aviation and Business Resilience
Flying is one of the safest forms of transport. But what happens when tragedy strikes? You explore the chain of events that can lead to disaster in the air and on the ground and will examine human error, accidents, mechanical failure and adverse weather. The success of aviation history
is punctuated with disaster and catastrophe therefore you will explore a range of topical case studies based on real events and determine what went wrong and how such events have shaped the aviation industry today and how future disasters can be averted
Service Levels and Innovation in Aviation
This module offers you the opportunity to analyse the process of managing and developing innovative products for global passengers within the aviation sector. You assess the nature of products on board and on the ground that not only enhance the passenger experience, but create brand loyalty and increased demand.
Undergraduate Business Project
The module comprises a learner-managed business project, the topic area of which will be associated with the your programme area of study. The project will provide you with an opportunity to demonstrate your capability to undertake an individual piece of research within a business context.

The project may be an investigation of a relevant issue of academic interest, an investigation of a practical business issue, or a live problem-solving project.
Undergraduate Business Research Methods Top-up
This module seeks to develop your skills in research methods applicable to business and related areas. It focuses on qualitative and quantitative research methods, and will prepare you for the Undergraduate Business Project module.

.
Modules offered may vary.
How you learn
Modules are taught through seminars, practical workshops and group work. You have the opportunity to co-create resources and collaborate in our state-of-the-art Teesside University International Business School. Senior teaching staff also adopt a range of web-based technologies to deliver module and programme content in order to assess, provide feedback and communicate with you. You also have the opportunity to visit aviation organisations as part of the programme in order to develop your awareness of developments from within the sector.
Year 1 focuses on providing you with the necessary underpinning in terms of broad airline and airport knowledge and skills. It introduces key business and management concepts.
How you are assessed
The programme is assessed through a variety of interactive and innovative methods including presentations, debates, peer reviews, co-creation of assets, and essays. The methods used enable you to apply much needed skills at operational and managerial level in aviation.
---
Our Disability Services team provide an inclusive and empowering learning environment and have specialist staff to support disabled students access any additional tailored resources needed. If you have a specific learning difficulty, mental health condition, autism, sensory impairment, chronic health condition or any other disability please contact a Disability Services as early as possible.
Find out more about our disability services
Find out more about financial support
Find out more about our course related costs
Entry requirements
Entry requirements
You need a foundation degree or higher national diploma (or equivalent) in a business and/or tourism-related subject. When applying through UCAS, make sure that you indicate your point of entry as Year 3.

For additional information please see our entry requirements

International applicants can find out what qualifications they need by visiting Your Country

For general information please see our overview of entry requirements
International applicants can find out what qualifications they need by visiting Your Country
---
You can gain considerable knowledge from work, volunteering and life. Under recognition of prior learning (RPL) you may be awarded credit for this which can be credited towards the course you want to study.
Find out more about RPL
Employability
Career opportunities
During the pandemic aviation played a vital role in transporting equipment and supplies, repatriating travellers and maintaining global value supply chains. Now that boarders have opened again, this dynamic industry has an innovative edge in the evolving geopolitical landscape. This growth paves the way for a range of exciting career opportunities allowing you to apply the management, technical and business skills gained studying this programme. This course is balanced and flexible, opening a range of opportunities in careers across the sector. Recent alumni have secured employment locally and nationally with leading sector organisations such as Emirates, Jet2, easyJet, British Airways, IAG, Securitas, Teesside International Airport, Manchester Airport, Newcastle International Airport and London Heathrow in a range of roles from air traffic control, working for aviation regulatory bodies, and airline and airport management. You may also further your studies and progress to the MSc Aviation Management.

You can progress into careers including:
terminal management
passenger services
airside and ramp services
sector regulation
aviation security
customer account managers
air crew
communicators and procurement specialists
immigration and customs
fleet management and scheduling
marketing
air traffic control
fixed-based operations.
Information for international applicants
Qualifications
International applicants - find out what qualifications you need by selecting your country below.
Select your country:
Useful information
Visit our international pages for useful information for non-UK students and applicants.
Talk to us