Alumni say...
Graduates from Teesside University span the globe
Here some of our successful alumni detail how Teesside helped them on their career path.
Tell us about your career
We want to shout about your achievements, so can you provide us with a graduate profile? It's a great opportunity for you to promote yourself and your organisation. You might even feature in our publicity materials or in Teesside Graduate magazine.
Tell us about your time at Teesside University
Refresh this page for more alumni views.
Natasha Patel
Doctorate in Clinical Psychology
Natasha has gone on from her course to two contrasting part-time jobs.
'The choice and variety of placements on offer was huge - I was able to shape my training to incorporate my interests.'
Meet Natasha Patel

Terry Doherty
BSc (Hons) Paramedic Science (Top up)
Terry studied part-time, and now teaches his skills to other paramedics.
The course was well organised, with a clear pathway through the programme.
Meet Terry Doherty

Mariana Rath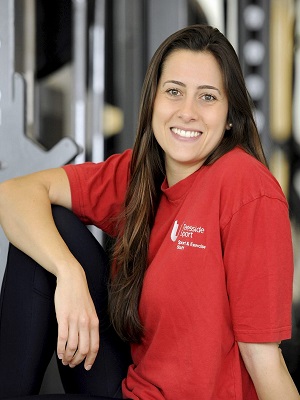 MSc Sport & Exercise, 2015
I really enjoyed the independent learning elements of the course, as they gave me the freedom to explore the subjects in which I was most interested.
Meet Mariana Rath

Alex Frood
BA (Hons) Computer Games Design
Alex's time at university took him on a completely different path to where he started. Qualified in computer games design, he now leads outdoor exhibitions.
'Teesside University is fantastic with easy access to outdoor areas and national parks especially extreme sports.'
Meet Alex Frood

Maria Prapa
BSc (Hons) Food Nutrition and Health Science
Maria is technical manager for the Jamie Oliver Restaurant Group
'My degree course was very well organised – I always knew who to talk to if I needed any further assistance. My tutors were very friendly and willing to help at any time.'
Meet Maria Prapa

Qasim Baig
BA (Hons) Television and Film Production*
Qasim loved seeing films come to life from script to screen.
'Coming here was the best decision I made and I guarantee it will put you on the right path towards achieving your dreams.'
Meet Qasim Baig