Janelle Edwards hopes one day to be involved in pioneering research into bacteria and diseases and says her Teesside University studies are helping her on that path.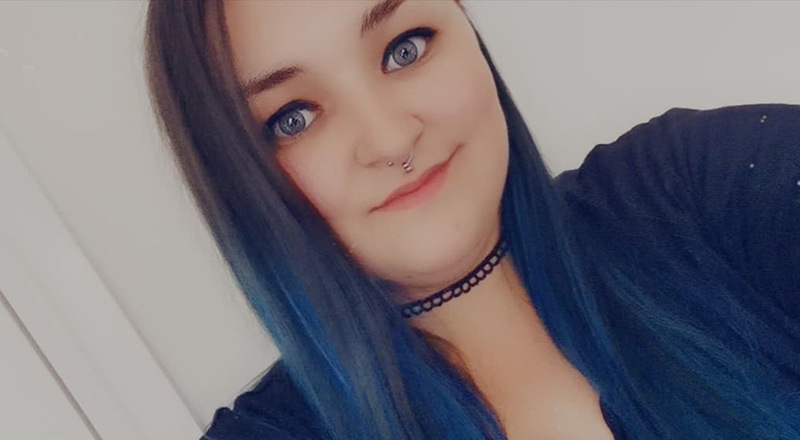 Having just completed the BSc (Hons) Human Biology (Extended) degree, Janelle may not have been able to celebrate graduation in the usual way due to the current restrictions, but she is looking forward to continuing her studies to postgraduate level and beyond.
Reflecting on the impact of recent changes to everyday life, Janelle said: 'When lockdown happened, I was lucky that I had pretty much finished my degree, although with my group project assessment we went from a group presentation to an individual video recording of ourselves at home.
'I have a large family and cannot currently be with them, however we plan to have a few drinks to celebrate and a family get together is being planned for whenever we can again all be in place for a delayed celebration.'
Having spent a large part of her childhood undergoing hospital treatment due to a lung condition, Janelle developed an interest human biology and the way the body regenerates and fights infection.
Janelle, 26, from Middlesbrough, said: 'I decided to study human biology as I wanted to know about illness and infections within the human body, how it works and how it fights and repairs.
'I became interested in learning about diseases and medical aspect of the human body. My degree has allowed me to learn this and so much more."
She added: 'Throughout the four years of the degree I have had countless opportunities to grow my knowledge as well as learn vital skills needed for the industry through a mixture of lectures, seminars and practical laboratory sessions.'
Janelle completed her dissertation research in the University's National Horizons Centre microbiology laboratory. She said: 'This allowed me to gain further professional experience and obtain hands-on knowledge of the day to day life within a microbiology laboratory.'
My aim is to continue study at master's level, possibly to PhD studentship and go on to research the human body, bacteria and infectious diseases
During the second year of her degree Janelle also spent time volunteering at James Cook University Hospital which helped her to gain vital skills in the microbiology laboratory and experience of working in a professional environment.
Janelle said: 'All of these experiences have increased my admiration for microbiology, disease and the human body. My aim is to continue study at master's level, possibly to PhD studentship and go on to research the human body, bacteria and infectious diseases.'
She added: 'I really enjoyed the practical work during the degree and hearing from professionals who teach some lectures within modules, as being able to gain insight into those professional areas has been fantastic.'
Before starting the degree, Janelle completed the foundation year, explaining: 'It was to ease myself back into education, as I had initially been following a different career path having studied performing arts and dance, but I sustained a number of injuries, leading me to take different direction. I was also found to be severely dyslexic and put my support plan in place before the first year of my degree.'
Janelle added: 'I have really enjoyed my time at Teesside, I have not only made friends but also worked with amazing staff and PhD students. I have made connections which will last forever.'
---