Construction and urban living
Shaping the future of construction to increase productivity, performance and quality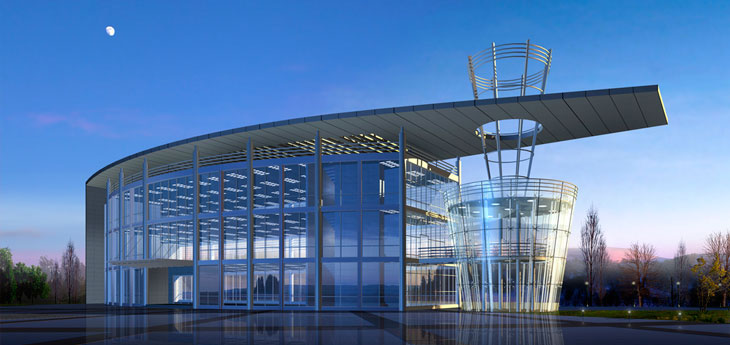 We're pioneering the development and implementation of technologies that transform the way we plan, design, operate and maintain the buildings and infrastructure around us. That means putting people at the heart of building design and manufacture. By doing this, we create more efficient and safer buildings that are future-proofed and fully reflect the needs of their users.
The construction sector is ripe for disruption - there is a need for improving productivity, performance and quality, without compromising health and safety. Whether through consultancy or collaborative research we can work with you to solve your business challenges.
Our academic experts have capabilities in digital, energy, manufacturing and construction and we have knowledge and experience on a range of projects including digital techniques to design buildings, precision manufacturing processes, as well as driving reductions in waste and energy consumption to promote sustainable and cost effective solutions.
One of our key areas of expertise, Building Information Modelling (BIM), is internationally recognised. Our research into the development of integrated 5D modelling - 3D modelling that includes time efficiency and cost management dimensions - has been employed in the ground breaking 'Virtual Construction Site' development, which enabled project managers from the likes of Balfour Beatty, Carillion and Skanska to visualise detailed information prior to commencing construction.
Our expertise:
Modern methods of construction (MMC)
Measurement of whole-life asset performance
Modular building design
Lifecycle information flow in construction processes
Smart algorithms for efficient construction scheduling
Machine learning for smart grid and built environment
Building information modelling (BIM) and 5D modeling
Reducing waste during construction
Cyber physical system simulation and optimization
Predictive controls
Energy informatics and demand response
Energy blockchain
Augmented reality applications in the built environment.
Materials and structural testing
Talk to us today
---
Research groups:
Software & Systems Research Group
Smart Systems and Energy Informatics Research Group
---
Industrial Strategy Challenge Fund:
AI & Digital
Transforming construction