Course overview
Accredited Foundation year Work placement
Study accounting and finance
Hear from course leader Douglas Adu and principal lecturer Jonathan Munby about studying accounting and finance. Laura May also tells us about landing a graduate role at Big Four accounting firm, PwC.
Develop a detailed knowledge of accounting and finance, and a global outlook with strong leadership capability. Alongside core areas of accounting, you focus on emerging technology, digital skills, governance, ethics, sustainability, employability and finance. Graduate with the skills and expertise to move into roles such as accountant, data analyst, tax adviser or purchasing manager, and the confidence to progress to more senior and strategic roles.

Our recent graduates have gone on to work for organisations such as Ernst and Young and Enterprise Rent-A-Car. Others have embraced their inner entrepreneurial spirit, taking advantage of our support and setting up their own successful businesses.
Top reasons to study accounting and finance at Teesside

Financial awards: study this course and you may be eligible for £2,000 off your accommodation in the first year, a £2,000 excellence scholarship or a £9,000 Professor Jane Turner Scholarship.
Work experience: we have a range of work experience opportunities including placements and internships with regional, national and global businesses.
International travel: get a global outlook through international study with our partners in Germany, Czech Republic, Spain, China, India, Singapore and UAE.
Industry input: work with brands including Abacus Bean Accountancy Services, Coca-Cola, Apple, Adobe, Microsoft, KPMG, Ernst & Young, and Johnson & Johnson to give you experience of working with global organisations.
Entrepreneurial opportunities: our students have created 500 new business start-ups through Launchpad and Microbiz – a start-up community who provide support and advice for students looking to start a new business venture.
90% of BSc (Hons) Accounting and Finance graduates were in work and/or study 15 months after the course (Graduate Outcomes survey 2018-2020, tees.ac.uk/source).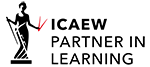 Recognised as an Institute of Chartered Accountants in England and Wales (ICAEW) Partner in Learning, working with ICAEW in the professional development of students.

Study this course with an optional work placement year, at no extra cost. Alongside this, you can gain valuable experience and engagement with the sector through our shorter work placements, internships and work experience opportunities.
Course details
Course structure
Year 1 core modules
Accounting Principles and Systems
You are introduced to the basic concepts of financial accounting, developing knowledge of bookkeeping, accounting adjustments, and final accounts preparation for sole traders and companies. You learn how to record transactions, enter journals in the ledger, and produce accounting reports using an accounting information system. By the end of the module, you are able to prepare a simple set of financial statements, incorporating statement of profit and loss, and statement of financial position for sole traders and companies.
This is a 30-credit module.
Immerse yourself in business and enterprise, employability, economic factors affecting business, emerging technology and marketing. You explore the everchanging and challenging environment that businesses operate in, from the global marketplace to changing technologies to customer behaviour. Work as part of a team to understand cutting edge issues in business.
This is a 30-credit module.
Develop your knowledge of the English legal and regulatory environment that accountants operate within. You explore current law and regulations governing UK companies and the role of corporate governance, including contract, tort, employment and company law. You also consider professional ethics, corporate social responsibility and sustainability reporting, developing a foundation for skills required in business.
This is a 30-credit module.
Quantitative Data and Decision-Making
Enhance your understanding of quantitative techniques, spreadsheet analysis tools, cost and management accounting, data presentation and digital literacy. You build critical digital skills and explore data analytics tools, learning how to apply these to practice scenarios.
This is a 30-credit module.
Year 2 core modules
Financial Reporting
Consider the financial techniques and analysis used by managers to control and assess organisational performance and enhance decision-making. You gain contemporary knowledge of management accounting techniques. And you study their application to qualitative and quantitative data for planning, decision-making, performance evaluation and control. Develop your digital skills to assess organisational performance from a financial and non-financial perspective.
This is a 30-credit module.
Examine responsible leadership and management, considering professional value and behaviours, ethical and cultural considerations and team working. You dive into theoretical business models, covering strategic environment, competition, value analysis and choices and enabling and managing change.
This is a 30-credit module.
You are introduced to tax policy and practice, examining its impact on both businesses and individuals. You understand the objectives of tax systems and skills, learning how to compute tax calculations for individuals and companies – completing a SA100 form and associated pages for an individual, and CT600 form for companies.
This is a 30-credit module.
Optional work placement year
You have the option to spend one year in industry learning and developing your skills. We encourage and support you with applying for a placement, job hunting and networking.

You gain experience favoured by graduate recruiters and develop your technical skillset. You also obtain the transferable skills required in any professional environment, including communication, negotiation, teamwork, leadership, organisation, confidence, self-reliance, problem-solving, being able to work under pressure, and commercial awareness.

Many employers view a placement as a year-long interview, therefore placements are increasingly becoming an essential part of an organisation's pre-selection strategy in their graduate recruitment process. Benefits include:

· improved job prospects
· enhanced employment skills and improved career progression opportunities
· a higher starting salary than your full-time counterparts
· a better degree classification
· a richer CV
· a year's salary before completing your degree
· experience of workplace culture
· the opportunity to design and base your final-year project within a working environment.

If you are unable to secure a work placement with an employer, then you simply continue on a course without the work placement.
Final-year core modules
You build on your financial accounting knowledge, developing your understanding of theoretical frameworks for financial reporting. Explore the content and application of complex reporting standards, and the preparation and intrepretation of key financial statements. On completion of you module, you are able to apply the International Financial Reporting Standards to transactions, and prepare consolidated financial statements incorporating statement of profit and loss, and statement of financial position.
This is a 30-credit module.
Apply best practice in internal and external auditing within the International Standards on Auditing framework. And complete audits by apply auditing theory using a risk-based approach, along with professional scepticism and professional judgement.
This is a 30-credit module.
Explore the role of corporate finance and the market it operates in, considering domestic and international settings. You study the ways businesses use these markets to create and maintain shareholder value by taking investments and financing decisions. Also, you learn about the use of financial instruments to reduce risk.
This is a 30-credit module.
Optional modules (choose one of the following):
You get the opportunity to work on live projects with external clients. This practical learning encourages you to become an active learner and decision maker. You improve your communication and problem-solving abilities, drawing on the knowledge you gained in previous modules. This includes management science, organisational behaviour, emerging technology and information systems, data analysis, and accounting and finance.
This is a 30-credit module.
Create original ideas and concepts for your individual project, creating an artefact, report, campaign, comic, product or other form related to the arts, design and media industries. You explore the context and history of the creative arts and use this to inform your project. Learning to research and analyse ideas about art, design and media, you develop your understanding of creative working and the relationship between creativity, society and the environment.
This is a 40-credit module.
Modules offered may vary.
How you learn
Teaching includes lectures, seminars and computer workshops. You are taught by a dedicated team of staff who have a wide range of expertise across the field. They develop and maintain strong links with professional accounting bodies, such as CIMA and ACCA, and employers.
How you are assessed
Assessment methods are varied and include formal examinations, in-course work, digital assets and presentations.



---
Our Disability Services team provide an inclusive and empowering learning environment and have specialist staff to support disabled students access any additional tailored resources needed. If you have a specific learning difficulty, mental health condition, autism, sensory impairment, chronic health condition or any other disability please contact a Disability Services as early as possible.
Find out more about our disability services
Find out more about financial support
Find out more about our course related costs
Entry requirements
Entry requirements
A typical offer is 80-104 tariff points from at least two A levels (or equivalent) and GCSE grade 4 (C) or above (or equivalent) in maths.

We consider AAT Level 3 Diploma in Accounting for Year 1 entry and AAT Level 4 Professional Diploma in Accounting for Year 2 entry.
For general information please see our overview of entry requirements
International applicants can find out what qualifications they need by visiting Your Country
---
You can gain considerable knowledge from work, volunteering and life. Under recognition of prior learning (RPL) you may be awarded credit for this which can be credited towards the course you want to study.
Find out more about RPL
Employability
Career opportunities
The course is aimed primarily at students wishing to enter a finance-related career and many graduates have obtained trainee accountant positions in a variety of organisations locally, nationally and internationally. However, holding an accounting qualification also provides an excellent basis for entry into general management with excellent prospects to develop into strategic roles.

We provide an environment that allows you to develop the 'extra' practical employability characteristics that will make you more interesting to employers in the job market in the years to come.

All programmes are designed to incorporate employability skills development alongside your degree. Our staff utilise their extensive business connections to provide many and varied opportunities to engage with potential employers through fairs, guest lectures, live projects and site visits. In addition we offer a series of workshops and events in all years that ensure you are equipped with both degree-level subject knowledge and the practical skills that employers are looking for in new graduate recruits.

We offer extensive support for you to find and secure sandwich year placements which have been shown to make have a significant positive impact on your career prospects when you graduate.

Our award-winning careers service works with regional and national employers to advertise graduate positions, in addition to providing post-graduation support for all Teesside University alumni.

Information for international applicants
Qualifications
International applicants - find out what qualifications you need by selecting your country below.
Select your country:
Useful information
Visit our international pages for useful information for non-UK students and applicants.
Talk to us