Alumni news
There are 61 relevant news articles |

RSS feed | Teesside in the news
---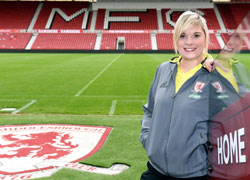 Graduate's goal in securing sporting success
24 August 2016
Kirsty Gibbon went from first class degree to the Premier League after joining the physiotherapy team at Middlesbrough Football Club.
---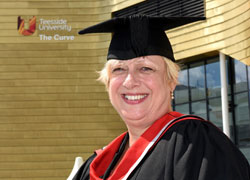 Performance puts Lynne on her perfect career path
19 August 2016
Returning to study has helped Teesside University graduate Lynne Lawson to achieve her lifelong dream to pursue a career in acting.
---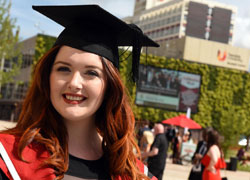 Family business links inspired Beth's study aim
16 August 2016
Growing up as part of a family with an established business inspired Beth Race's degree choice and career path.
---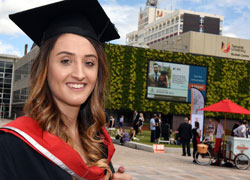 Clearing helped April change career direction
10 August 2016
Changing direction in her studies has led April Wright towards a career in forensic investigation since graduating from Teesside University.
---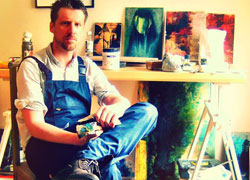 Prestigious design recognition for Teesside graduate
01 August 2016
A professional illustrator who studied at Teesside University has been awarded the accolade of V&A Illustrator of the Year 2016.
---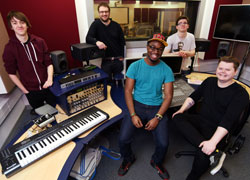 Student record label reaches new heights
25 July 2016
A record company set up by a group of enterprising Teesside University students is going from strength to strength and has more than doubled in size after its initial launch earlier this year.
---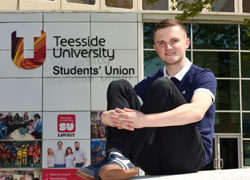 Will ready to combine passions for technology and sport
22 July 2016
Studying at Teesside University has led Will Ridley to embark on a career which combines his passion for technology and sport.
---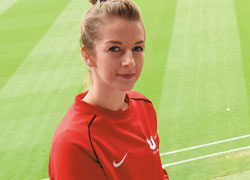 Karina raising the bar to combine study with sporting career
22 July 2016
Law graduate Karina Le Fevre has raised the bar in combining an international sporting career with study.
---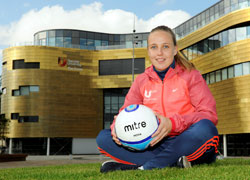 Beth on course for sporting success
21 July 2016
Beth Mead combined study with sport during her time at Teesside, scoring accolades at the FA Women's Football Awards while completing her degree.
---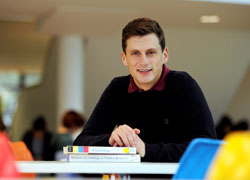 Former jockey saddles up for new career
21 July 2016
A former jockey who studied accountancy at Teesside University achieved a national award while completing his degree to help progress in his new career.
---
View articles 11 - 20