Alumni news
There are 42 relevant news articles |

RSS feed | Teesside in the news
---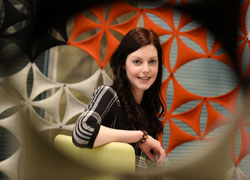 Research into the impact of industrial decline on the region's women
04 February 2016
The collapse of Redcar steelworks has left hundreds of people without jobs, with the predominantly male workforce facing uncertainty in the months ahead.
---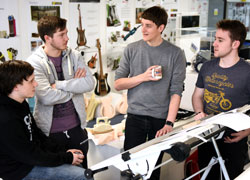 Ben traces his journey to Dyson
28 January 2016
A product design graduate now working with Dyson returned to Teesside University to talk to students about his career journey.
---

Luke's successful path back into education
27 January 2016
A former apprentice who left school at 16 to pursue a career in industry is now working in a teaching role after returning to education.
---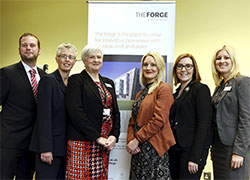 Leadership events to help businesses grow
10 December 2015
An Olympic athlete, a professional jazz musician, a voice coach and leading figures from the world of business have been invited by Teesside University to help Tees Valley business leaders improve their skills.
---

Graduation's a family affair
30 November 2015
Mother and daughter Ann and Bethany Thomas from Redcar are sharing academic success after studying at the University's School of Health & Social Care.
---

Margaret returned to study to complement her career
30 November 2015
Margaret Norman, who graduates from the MSc Nursing (Advanced Nurse Practitioner), decided to return to education to complement her career.
---

Journalism graduates make headlines
27 November 2015
A team of Teesside University journalism graduates have won a prestigious national journalism award.
---

Double award helps to kickstart Marc's career
27 November 2015
Exhibiting at Teesside University's annual showcase of students' work helped Marc Davies to embark on his career in computing.
---

Freelance work led to permanent role for journalism graduate
27 November 2015
Nathan Lee secured a job in television and made his first live appearance as a news presenter before even completing his journalism course at Teesside University.
---

Lisa turns the tide to a new career through study at Teesside
26 November 2015
Lisa Keenan went against the tide by leaving her job as a cruise ship croupier to return to education and study crime and investigation.
---
View articles 11 - 20