Alumni news
There are 45 relevant news articles |

RSS feed | Teesside in the news
---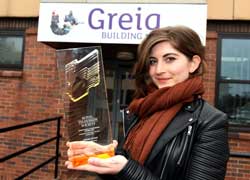 Talented duo receive national recognition
09 May 2016
Two award-winning graduates are in the running for national prizes after having their work shortlisted among the best in the UK.
---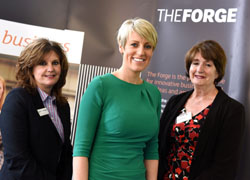 Successful businesses 'must embrace change'
29 April 2016
A leading journalist has told North East business leaders they must be ready to embrace change in order to stay successful.
---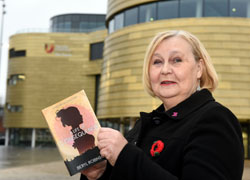 Life changing retirement for Teesside alumnus
15 April 2016
A Teesside University alumnus is enjoying an active retirement, publishing her first novel and embarking on several life-changing trips to Africa.
---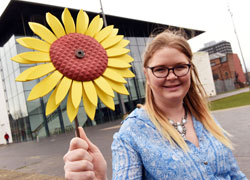 Graduate's links with sunflower memorial garden
11 April 2016
Teesside University graduate Josephine Galloway is helping to promote an appeal which will bring a floral memorial garden to central Middlesbrough.
---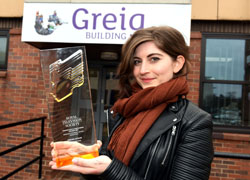 Teesside graduate is Dressed for Success
05 April 2016
An award winning filmmaker has returned to Teesside University to be presented with a trophy for her animated short film.
---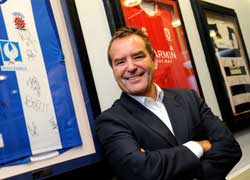 Jeff Stelling set for 10 marathons in 10 days
15 March 2016
Teesside University is throwing its support behind honorary graduate and Sky Sports presenter Jeff Stelling as he embarks on a mammoth charity challenge.
---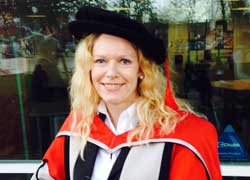 Teesside graduate earns Winston Churchill Fellowship
14 March 2016
A Teesside University graduate has earned a prestigious fellowship to enable her to travel to America and research the provision of psychological support for military families.
---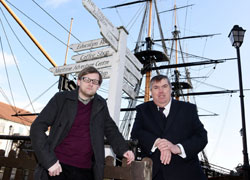 Historian's appeal to help with voyage of discovery
04 March 2016
A Teesside University historian and academic is embarking on a voyage to piece together a missing part of a famed warship's past.
---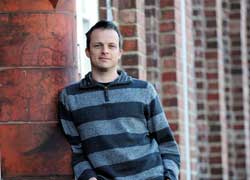 Oscar success for Teesside University
02 March 2016
Teesside University graduates have plenty to celebrate following a triumphant night at the Oscars.
---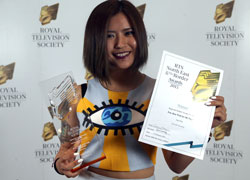 Films win prestigious television awards
29 February 2016
Prestigious regional television awards have been won by three films with links to Teesside University.
---
View articles 11 - 20