Alumni news
There are 44 relevant news articles |

RSS feed | Teesside in the news
---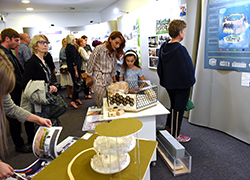 First MOBIE cohort showcase ground-breaking home designs
23 August 2019
Ground-breaking developments in architecture and design have been showcased at Teesside University's first ever MOBIE degree show.
---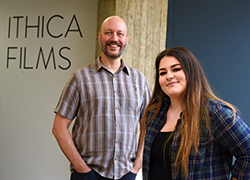 Innovate Tees Valley support for filmmaker
14 August 2019
A Tees Valley film production company has been helped to expand a vital new service to clients thanks to the support of Innovate Tees Valley.
---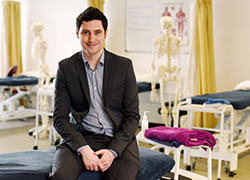 Prestigious teaching fellowship for former sports therapist
05 August 2019
Paul Chesterton left a career as a sports physiotherapist working in professional football to fulfil his passion for teaching and research.
---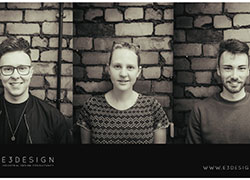 Trio of product designers join Newcastle team
25 July 2019
A trio of Teesside University product design graduates have joined the team at an industrial design consultancy in Newcastle.
---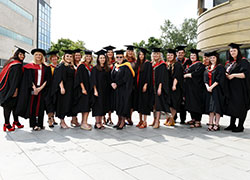 Celebrating the next generation of learning disability nurses
22 July 2019
In the year that learning disability nursing celebrates its centenary, the next generation of learning disability nurses are starting their careers.
---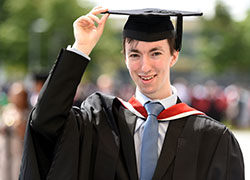 Jonathan secured job before graduation
21 July 2019
Jonathan Blair overcame uncertainty about progressing to further education to gain a First Class degree and secure employment before graduating.
---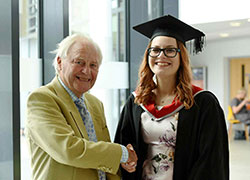 Scholarship helped shape Sam's future
19 July 2019
A young engineering graduate has praised her scholarship for helping her get through university – not because of funding, but because she knew someone believed in her.
---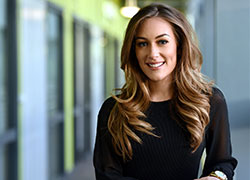 Natalie says studying at Teesside prepared her for life
19 July 2019
Natalie Woods says studying at Teesside University not only prepared her for a future career; but it has also prepared her for life.
---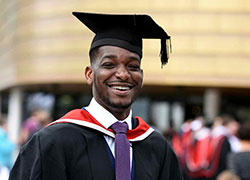 Hats off to Yacouba - graduation pride for former asylum seeker
18 July 2019
When Yacouba Traore arrived in the UK seeking asylum, he couldn't speak a word of English. But this week his foster family proudly watched on as Yacouba graduated from Teesside University.
---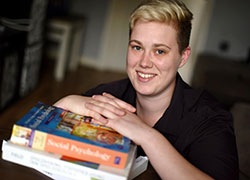 Illness no barrier to student's success
18 July 2019
A debilitating illness has not prevented a psychology graduate from achieving her long-term dream of a University degree.
---
View articles 11 - 20