Alumni news
There are 40 relevant news articles |

RSS feed | Teesside in the news
---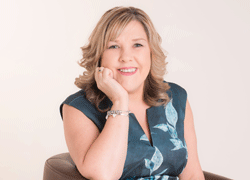 Interior designer reaches the top of her profession
15 March 2018
A Teesside University graduate has reached the summit of her industry after being appointed to one of the most prestigious roles in interior design.
---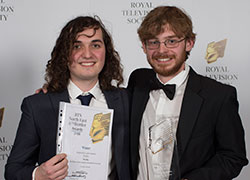 Teesside University students dominate regional RTS awards
27 February 2018
Teesside University is celebrating after its students claimed four out of the five student prizes at the prestigious Royal Television Society awards ceremony.
---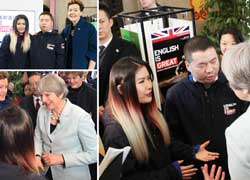 Teesside University graduate meets Prime Minister
05 February 2018
An inspirational Teesside University graduate who is returning to the University later this week got the opportunity to tell the Prime Minister Theresa May how studying at Teesside helped shape her career.
---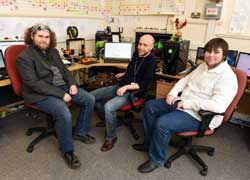 Teesside graduates find success with innovative business
20 December 2017
A fantasy games based company has secured almost £10,000 of crowdfunding for its innovative use of blueprints which allow tabletop gamers to 3D print their own characters.
---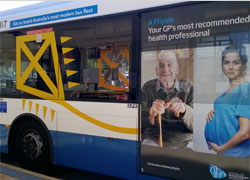 Physiotherapy graduate awarded prestigious travel fellowship
11 December 2017
Teesside University physiotherapy graduate Dr Victoria Butler was among a handful of health professionals to be awarded a travelling fellowship by the Winston Churchill Memorial Trust.
---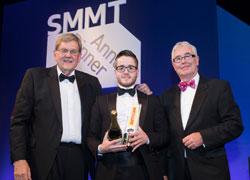 Mechanical engineering graduate wins award recognition
03 December 2017
A Teesside University graduate's innovative suggestion for a hybrid generator exhaust system to enhance efficiency in hybrid cars has been recognised in a national competition.
---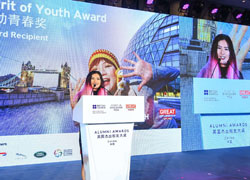 International recognition for Teesside graduate
29 November 2017
Teesside University graduate Zhao Jing has been recognised for her work as a documentary maker in her home country of China.
---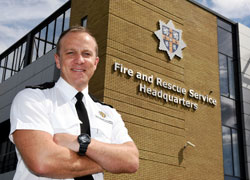 Return to education inspires career success
01 November 2017
Fire service manager Dominic Brown brought two decades of professional experience with him when he returned to study at Teesside University.
---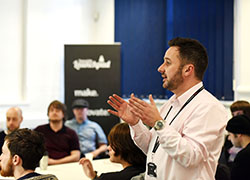 New businesses receive almost £40,000 funding
19 October 2017
Six new businesses have received funding of almost £40,000 in the latest round of the Launchpad FUEL programme at Teesside University.
---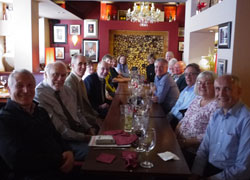 Forty year reunion for chemical engineering graduates
13 October 2017
A group of Chemical Engineering graduates returned to their former place of study for a reunion marking 40 years since graduation.
---