Hobgoblin 3D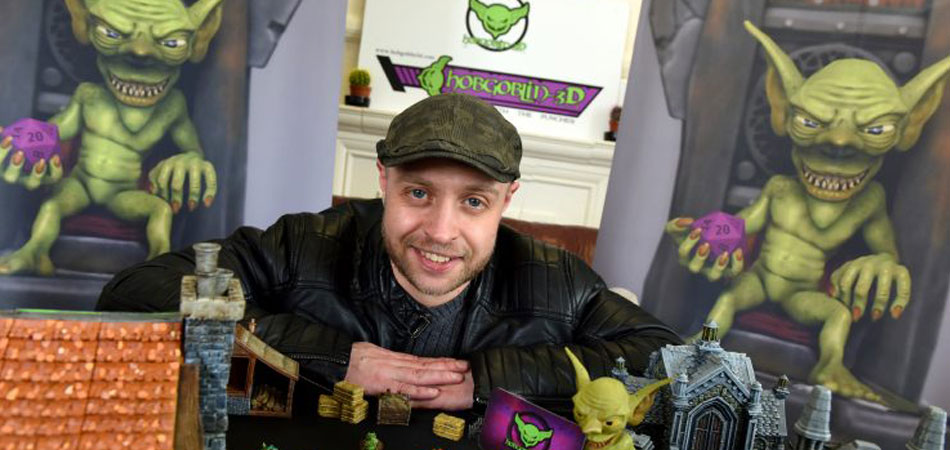 Hobgoblin 3D was founded by Teesside University computer games students. They spent a year researching the market, understanding audiences, studying projected sales of 3D printers and developing their business plan.
Challenge
Hobgoblin 3D required funding and support to set up the business. They found that video games can leave people disconnected and limited within the bounds of technical creativity. There has been a resurgence in tabletop games, they bring people together to enjoy a more sociable, interactive experience. It's estimated that the tabletop games market is worth around $1.4bn. Sales of home-based 3D printers increased from 500,000 in 2017 to one million, with prices ranging from £450-£650.
Solution
A grant from DigitalCity's Fellowship programme helped them buy their first 3D printers and hone their business model. Further support helped them market the brand to pitch for Kickstarter crowd funding from the game-playing community, which generated £22k in additional income. A second Kickstarter campaign raised even more investment.
Impact
Hobgoblin 3D is building a growing reputation in the world of tabletop games for its 3D printable fantasy scenery and characters. Players choose their items online, download the files then print at home, magical realms appearing before their eyes. Friends come together for games that are run by a game master, who implements the rules and sets the narrative.

Within six months, Hobgoblin 3D was being talked about alongside much bigger and long-established names. In terms of product development, they have focused on detail and designing files of high quality, handcrafted items, which has struck a chord with their audience.

Hobgoblin 3D are working with a major online retailer that has embedded Hobgoblin files in its 3D printers. On the horizon are plans to create their own game world, accompanying rule book and bespoke characters as well as future collaborations.