Scott Brothers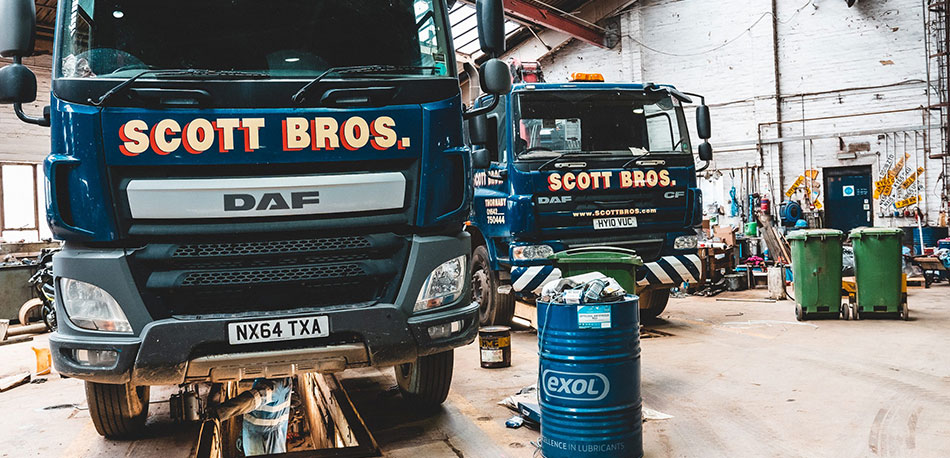 Teesside University's Collaborative Journey with Scott Bros: Pioneering Sustainability and Innovation
Teesside is the backdrop to a powerful synergy that emerged as Teesside University joined hands with Scott Bros. A trailblazer in haulage, recycling, and aggregates, Scott Bros. set the stage for a transformative collaboration. Teesside University's partnership with Scott Bros has been a driving force behind groundbreaking sustainability initiatives and innovation, exemplifying the university's commitment to real-world impact.

Key Collaborative Projects:

Carbon Sequestration Project: Teesside University and Scott Bros joined forces to tackle the critical challenge of carbon emissions. The collaborative project focused on harnessing innovative carbon capture and storage techniques. This initiative, driven by the urgency of climate change, explored novel technologies to mitigate carbon emissions from various industries, thereby contributing to a greener future.

Wash Plant Investment: In a notable investment of £1 million, Scott Bros unveiled an urban quarry wash plant, signaling their commitment to advanced recycling solutions. Teesside University played a pivotal role in this venture, collaborating to develop sophisticated recycling processes. The partnership resulted in the establishment of state-of-the-art recycling methods, elevating the standards of sustainable waste management.

Filter Cake Research: The collaboration extended to a transformative filter cake research project. Teesside University and Scott Bros sought to maximise the potential of filter cake, a by-product of filtration processes. Employing innovative techniques like the Micro Bubble approach, the partners worked together to optimise filter cake's reactivity and reuse potential. This project aimed to minimise waste while promoting sustainable practices in material utilisation.

Impact and Future Prospects:

Teesside University's enduring partnership with Scott Bros has yielded multi-faceted benefits. From innovative recycling processes to cutting-edge carbon sequestration techniques, the collaboration has redefined sustainability norms. This collaborative journey aligns with both entities' shared vision of a greener, more sustainable future. It underscores the significance of university-industry collaborations in driving impactful change and fostering a culture of innovation that resonates across sectors. As they continue to refine and expand their joint efforts, Teesside University and Scott Bros are emblematic of the transformational possibilities that arise from fusing academia and industry.