Stuff4Life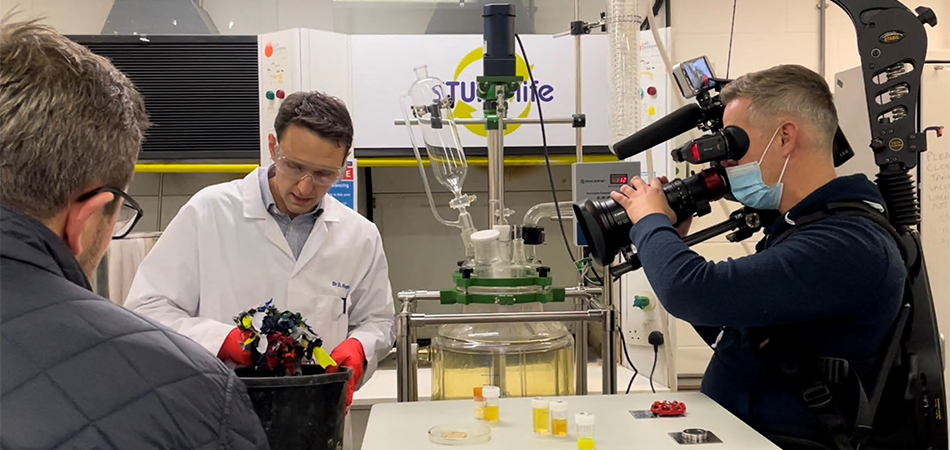 The Net Zero Industry Innovation Centre (NZIIC) has been working with circular economy company, Stuff4Life on a project which aims to tackle the key challenges in recycling plastic polymers, and in particular the recycling of polyester workwear.
Through a collaborative research project, NZIIC and Stuff4Life identified an opportunity to contribute towards the circular economy with workwear and PPE used within industry. Nearly 90% of the 33 million workwear garments supplied annually being disposed of. Stuff4Life's Strategy Director, John Twitchen says:

"The life expectancy of the humble hi-vis can be relatively short given the harsh environments and sort of tasks these essential garments are exposed to every day. For example, picking up bins, filling holes in the road, mending railways or saving lives at sea."

Currently, companies have the choice between two unsustainable options: sending their end-of-life PPE and workwear to landfill or to be incinerated. The NZIIC and Stuff4Life have been developing a third, more responsible option for businesses which has circular economy principles at its core.

Workwear and PPE are highly functional items of clothing which need to keep people safe, smart, dry and warm, so they can perform. However, this in turn presents challenges in recycling them given their in-built resilience. By utilising a chemical recycling process (alkaline hydrolysis) on polyester (PET), Stuff4Life and the NZIIC have been able to recover terephthalic acid (TPA), a monomer which can be used again for the synthesis of polyester (PET).

Stuff4Life have since secured seed funding from the UK's leading safety products and services company, Acro, which will support the further research and development of a closed-loop circular economy solution for polyester workwear.

Teesside University will continue to work with Stuff4Life on a chemical recycling demonstration plant, which will provide the company with access to academic experts, world-leading research capabilities and state-of-the-art facilities.

Dr David Hughes, Associate Professor in Teesside University's School of Computing, Engineering and Digital Technologies, said:

"Polymers no doubt have a hugely important role in the future of energy, resources, food, health and infrastructure. However, we need to decouple from a use and dispose economy to a circular, sustainable one. This project builds on Teesside's 20 years of experience in research into environmental and sustainable engineering technologies. We are hugely proud to be working with Stuff4Life and Arco to make a real difference to the future of polymer sustainability."

The NZIIC run by Teesside University and funded by the European Regional Development Fund (ERDF)*, aims to support Tees Valley SMEs to develop net zero capabilities and opportunities.

If you are a SME in the Tees Valley who would like to get involved in the Net Zero Industry Innovation Centre, please contact: netzero@tees.ac.uk

This project is part-funded by the European Regional Development Fund as part of the European Structural and Investment Funds Growth Programme 2014-2020.