The DigitalCity


Supporting digital growth and transformation across the Tees Valley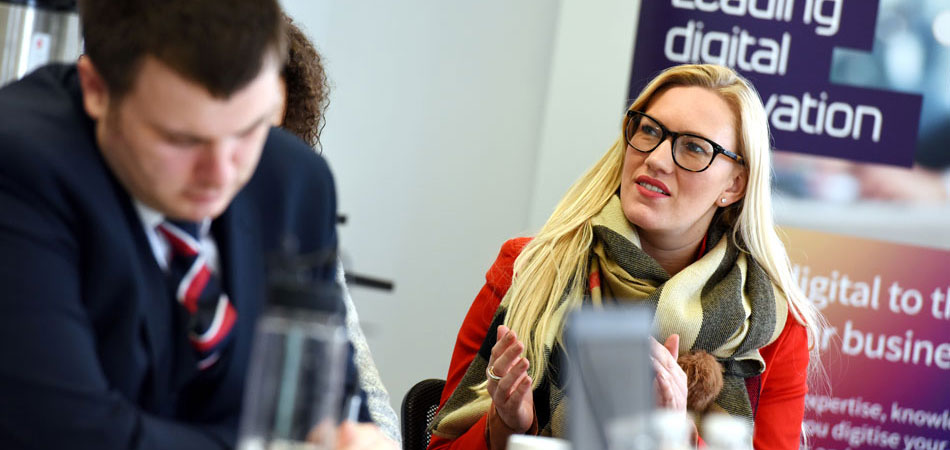 DigitalCity connects businesses with the knowledge, skills and expertise they need to thrive in the ever-expanding digital world of today. Since starting out in 2001, the *ERDF-funded initiative has helped over 650 digital and creative businesses in the Tees Valley by:
Accelerating the growth of digital start-ups
Supporting digital SMEs with scaling up
Connecting digital businesses with the expertise needed to thrive
traditional companies to adopt digital technology
---
Accelerator Programme
The Accelerator programme helps early-stage tech companies in the Tees Valley to fast-track their growth through bespoke mentoring, industry expert-led workshops and the opportunity to receive a business development grant. The programme is specifically designed for SMEs that have been trading for up to 18 months and in the process of launching or planning to launch new-to-market products and services.
---
SCALE Programme
The SCALE programme is designed for digital business leaders in the Tees Valley that are looking to grow. With an overall focus on the five key pillars of scaling, the programme consists of action-focused workshops, inspirational guest speakers and the opportunity to learn from like-minded peers that are facing the same business challenges.
---
Digital business support
Through consultancy advice, bespoke assist programmes and market intelligence services, DigitalCity can help tech businesses in the Tees Valley to deploy digital solutions that help the development of their business, as well as tapping into new markets and launching new products.
---
Celebration of success in the Tees Valley digital cluster
Recently, DigitalCity celebrated digital organisations in the Tees Valley cluster to demonstrate the success in the local area. After more than 20 years of DigitalCity accelerating startups, nurturing talent and promoting growth and innovation in the Tees Valley, they would like to inform people about the fantastic stories in the Tees Valley through their new publication and celebration webpage.
View the interactive publication
Download the publication
---
Wider sector support
DigitalCity helps Tees Valley businesses in the wider-sector to improve the way they operate by embedding digital technology. Through tailored digital assist programmes and masterclasses, organisations can establish the appropriate digital solutions that support their business development and long term goals.
To find out more, please visit: www.thedigitalcity.com
Contact us
---
Funding
ERDF: DigitalCity is receiving £1,927,803.96 of funding from the England European Regional Development Fund as part of the European Structural and Investment Funds Growth Programme 2019-2023.