The DigitalCity


Driving the growth and development of a vibrant digital economy throughout Tees Valley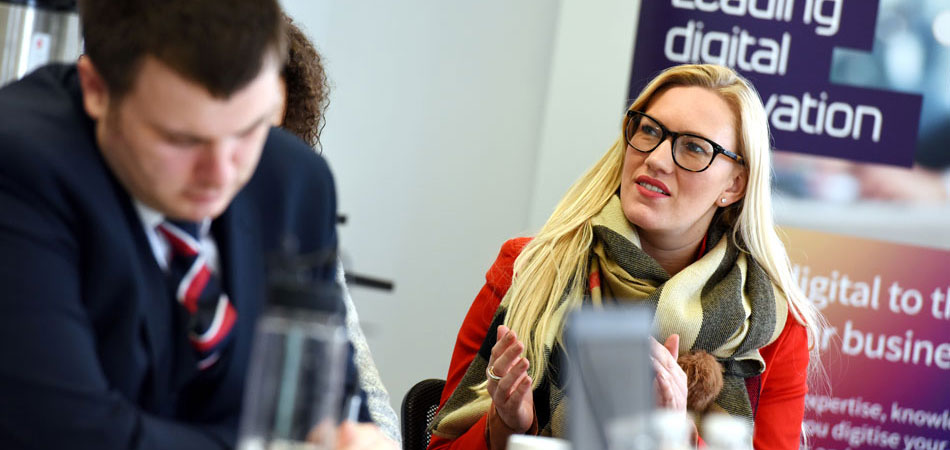 Digital defines the way we do business today. For traditional industries, the extent to which they adapt to digital change is a major factor in deciding whether they succeed, stall or fail in the future. At the same time, digital is now the driving force powering the growth of new businesses and new sectors.
Through the DigitalCity, we connect businesses with the knowledge, skills and expertise they need to thrive in a digital future. We're here to support digital start-ups, help small- and medium-sized businesses who want to use digital to grow, and work with bigger companies to help put digital at the heart of their business.
Since the DigitalCity's creation it has:
had a direct impact on the creation of 286 businesses and 700 jobs
supported over 650 core digital and creative businesses and over 100 in the wider SME market
---
Accelerator Programme
Our Fellowship programme has been designed to accelerate the growth of early-stage tech companies in the Tees Valley who are in the process of launching or planning to launch new to market products and services. The programme is specifically for businesses that have been trading for up to 18 months.
---
Tees Tech Scale Programme
Designed for digital business leaders who can demonstrate high growth with a business capable of scaling, the Tech Tees Scale programme will equip you with all the tools necessary to quickly scale your business, the programme focuses on four key areas over the course of three months, with each session delivered by sector specialists who've been there and done it.
---
Innovation support for digital and non-digital businesses
Digital technology is transforming the way businesses operate. It is changing business models, operational processes and customer experiences. We can support businesses within the sector to help you develop the 'next new thing' or utilise tech in a different way for a new market.
We also help non-digital companies embed digital technology. Integrating digital technology into your operational processes can drive efficiency savings, offer better operational controls and lower risk. Digital technology can even change the way you do business by using digital to develop new products and services, and enter new markets.
If you want to improve your business processes or customers' experience by embedding digital in your business, get in touch and we can help you to adopt digital technology.
---
Market Intelligence Service
Companies often struggle to get up to date information and data on markets, especially if they are new to that market or if it is one undergoing rapid change. Knowing who your customers are is crucial for successful sales and marketing campaigns. We can commission short market intelligence research reports to support you to innovate.
Talk to us