Hodgson Sayers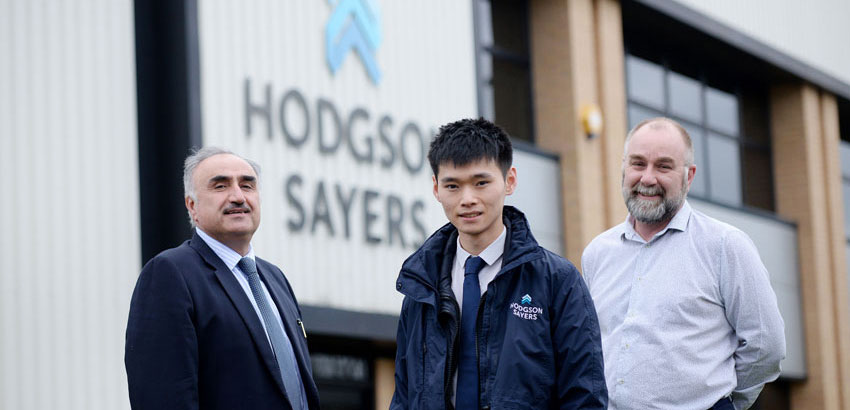 Building and roofing specialist Hodgson Sayers Ltd is expected to turn over an extra £10 million in revenue over the next three years as a direct result of the Knowledge Transfer Partnership (KTP).
KTPs typically last for two years and are a collaboration between a university and a company. They are part-funded by Innovate UK to help businesses to improve their competitiveness and productivity through the better use of knowledge, technology and skills.

For the KTP with Hodgson Sayers, Kin Ma, a Teesside University BA (Hons) Interior Architecture and Design graduate, worked at the company to investigate ways in which Building Information Modelling (BIM) approaches and Enterprise Resource Planning (ERP) software could be integrated into its systems and processes.

By implementing Building information modelling (BIM) approaches, along with the integration of ERP software, Hodgson Sayers has been able to operate much more efficiently and adopt an intelligent business approach to its operations. As a result, the company has been able to bid for much larger contracts, including valuable public sector contracts, as a Tier 1 contractor.