Care leaver support
Helping looked after children, care leavers, social workers and foster carers
We are committed to supporting young people in or leaving care to progress to higher education. We offer a range of activities and support to looked after children, care leavers and their care workers to help raise aspirations, provide information and support, and to encourage care leavers to reach their potential.
Why are we asking?
We recognise that care leavers may have additional queries and concerns and may be eligible for additional support and funding. The UCAS form asks if you have been in care and for how long. Ticking this box enables us to identify you for the additional support - it will definitely not affect your chances of getting a place at Teesside. We will contact you after you make us your firm choice to help you with your financial package of support and accommodation arrangements.
Before you apply
Need help and advice?
Mathew Greco
Recruitment Co-ordinator, Student Recruitment & Marketing
E: m.greco@tees.ac.uk
T: 01642 384279
Katie Sykes
Student Adviser, Student Services Department.
E: k.sykes@tees.ac.uk
T: 01642 384078
You don't have to wait until you apply to Teesside to benefit from the support available. If you let us know you are a care leaver, we will be happy to help you before you make your application. This can include advice on writing your personal statement, preparing for a university interview, visiting the campus or help with making sure you're applying for the right course
Support for social workers, foster carers and personal advisers
We are happy to receive queries from both young people directly or from their support workers. If you are a social worker, foster carer or personal adviser and would like to receive information on the support we provide for looked after children and care leavers please register your details here.
We work closely with local authorities, schools and colleges to provide opportunities for looked after children and care leavers from access to support and activities which help raise aspirations and confidence, right through to supporting those taking the leap and making a university application.
Pre-application
Contact Matthew in Student Recruitment who can advise on the range of activities available, including:
bespoke visits to the University to discuss course choices, funding and support available
advice on personal statement writing and interview preparation
a meeting with dedicated Care Leaver Adviser, Katie Sykes, even before you have applied if necessary - to listen to you and your personal situation
help in paying your travel expenses if you need to come to the University before your course starts, for example for an interview or open day.
More details about our open day and activities
The Prince's Trust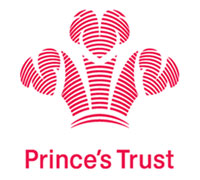 E: webinfonw@princes-trust.org.uk
T: 01282 714 365
The Prince's Trust
The Prince's Trust provides development loans of up to £500 to fund childcare costs to help you attend a college course, buy equipment, materials or tools and pay for travel costs to a work placement, training course or job. It doesn't fund university tuition fees.
You must be 16-25 and not at university yet - so this is only for prospective students.
More information about The Prince's Trust.
When you apply
Soon after you have completed your UCAS application form, you will receive a welcome letter from Student Services inviting you to contact us to arrange a meeting with a Care Leaver Adviser, Katie Sykes. Of course you don't have to take this up on this but do let us know if you don't need our help. If, later on, you change your mind, we can arrange a meeting then.
Below is a list of the support we may be able to offer you at this stage - if there is something else you need, please just ask and we will try to help:
regular contact with Katie, at intervals that suit you
helping you get an accommodation contract that suits your needs to include accommodation for 365 days a year if needed
working with your local authority care worker, if you agree, to provide the best possible service to you
support in applying for funding and scholarships
information on an additional care leavers' bursary of £1,000 for each year of your course.
Starting university is a new experience for all students. To help you settle in and get the very best from the experience support includes:
meetings with the Care Leaver Advisor at intervals that suit you
tailored financial advice
opportunities to meet new friends through activities, clubs and societies run by Student Life and the Students' Union
help in accessing study skills support
help in finding work - the Job Shop at the Students' Union can help you find part-time work.
Further funding available to care leavers
As well as some of the finance available to you within the University, and from Student Finance England, as a care leaver you may be entitled to additional grants and funding from the various external organisations listed below.
Don't forget, some of this funding requires you to apply before you start university, so look into options early, and get a head start with applying.
The Care Leavers' Foundation Trust Fund

E: Email The Care Leavers' Foundation Trust Fund
T: 01952 504 715
The Care Leavers' Foundation Trust Fund
A grant scheme for care leavers aged up to 29.
Grant applications are welcomed from all care leavers up to the age of 26 to help with personal development needs, crisis payments, education, training or employment needs.
Applications connected with training and enterprise are open to care leavers up to the age of 29.
Download the application