News
There are 77 relevant news articles |

RSS feed | Teesside in the news
---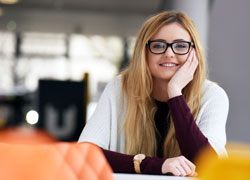 Calculated move was the perfect solution for Abbie
31 March 2017
Switching from an apprenticeship to higher education has added up for Teesside University accountancy student Abbie McDonald.
---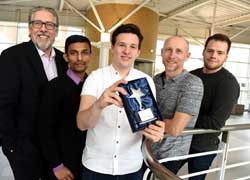 Young Apprentice success for University team
24 March 2017
A team of budding entrepreneurs has achieved national recognition after taking part in a prestigious business competition.
---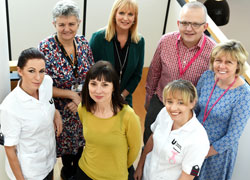 National nursing award nominations brings celebration to Teesside
22 March 2017
Three Teesside University nursing students have been shortlisted for prestigious national awards to be presented in April.
---
New partnership allows Teesside medical and veterinary students to study at St George's University in Grenada
21 March 2017
Students at Teesside University will now be able to complete their medical or veterinary studies at St. George's University in Grenada.
---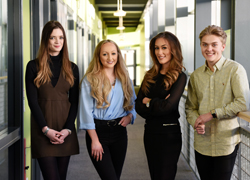 Students to help more women find careers in digital
17 March 2017
A group of Teesside University students is developing a strategy to encourage more women into the digital industries.
---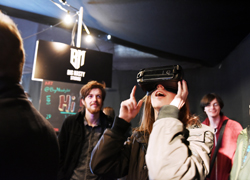 Dozens of jobs created at digital showcase
16 March 2017
Dozens of job opportunities have been created following one of the biggest showcases of digital talent in the North East.

Watch the video
---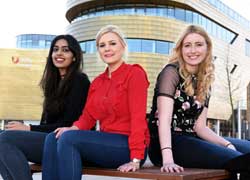 Three Teesside students to present research in Parliament
10 March 2017
A trio of Teesside University Psychology students are set to present their research in Parliament in front of MPs and policy makers.
---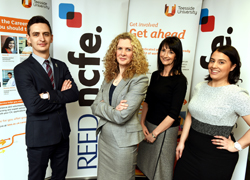 New partnership to help graduates access top level careers
07 March 2017
One of the country's leading recruitment agencies is to work with students at Teesside University to help them access prestigious graduate-level jobs.
---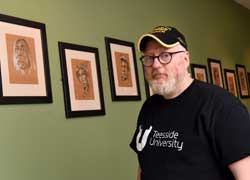 Caricatures provide new inspiration for games industry stalwart
27 February 2017
From Steve McQueen to Brad Pitt, Johnny Cash to Amy Winehouse, or Snoop Dogg to Donald Trump, all have been turned into caricatures to help a dedicated Teesside University lecturer harness his skills.
---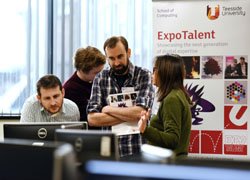 North-East's biggest digital showcase coming to Middlesbrough
24 February 2017
One of the biggest showcases of digital talent in the North-East will be coming to Middlesbrough next month.
---
View articles 11 - 20