News
There are 70 relevant news articles |

RSS feed | Teesside in the news
---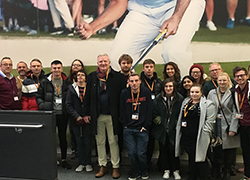 Journalism students visit capital to learn from industry experts
11 January 2019
Teesside University journalism students had the chance to learn from industry experts when they visited the headquarters of Sky Sports and Bloomberg in London.
---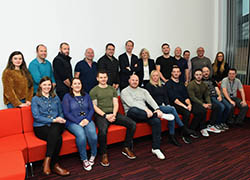 PD Ports to create future leaders through degree apprenticeships
14 December 2018
PD Ports has launched a new bespoke Chartered Management Degree Apprenticeship (CMDA) with Teesside University to support the development of future leaders for the port and logistics operator.
---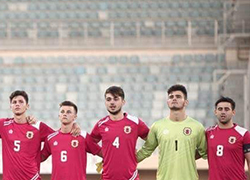 Teesside University student flying the flag for Gibraltar
13 December 2018
A sporting student who came to study at Teesside from Gibraltar is making an impact on the world stage having been selected to represent his home country's football team.
---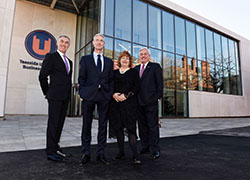 New Business School to help transform the Tees Valley economy
07 December 2018
A new-look Business School which will play a leading role in the transformation of the region's economy has officially opened at Teesside University.

Watch the video
---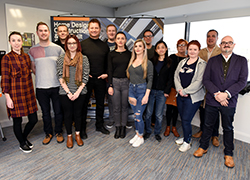 Looking to the future – George Clarke and Teesside University partnership aiming to transform home design
03 December 2018
Renowned and respected TV architect George Clarke returned to Teesside University to inspire the next generation of home designers and innovators.

Watch the video
---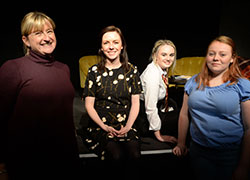 Working together to highlight risk of drinking while pregnant
28 November 2018
A Teesside University academic has teamed up with a local public health team to write a powerful new play, warning young people about the dangers of alcohol consumption during pregnancy.
---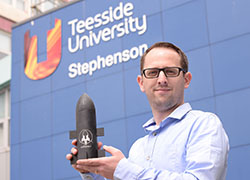 Space launch company wins prestigious award
28 November 2018
A business founded by two Teesside University aerospace engineering students which plans to launch the first civilian space mission in the UK has won a major start-up competition.
---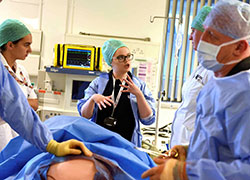 Putting perioperative skills into practice
23 November 2018
Teesside students have benefitted from a hands-on, simulation surgery day designed to prepare the next generation of Operating Department Practitioners (ODP).
---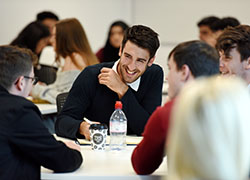 Business students collaborate to solve societal challenges
15 November 2018
Business students at Teesside University are working alongside key figures in the private and public sector to develop solutions to real world community problems.
---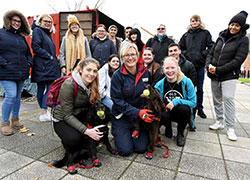 Students develop their CSI skills at live fire demo
02 November 2018
Students studying crime scene science and forensic science at Teesside University gained a dramatic insight into domestic fires and investigations at a demonstration on campus.
---
View articles 11 - 20