News
There are 73 relevant news articles |

RSS feed | Teesside in the news
---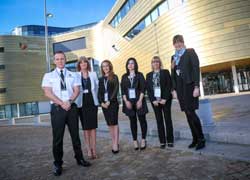 Students put their business skills to the test
22 February 2017
A drive to recruit more female firefighters is just one of the exciting projects Teesside University students will be working on as part of the brand new Business Clinic.
---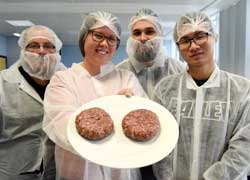 Students create the right recipe for success
21 February 2017
A group of Teesside University food science students have been putting their skills to the test, creating products for one of Europe's leading food processors.
---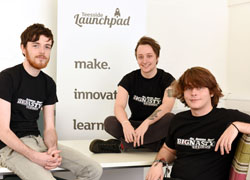 Big success for Big Nasty
17 February 2017
A games development company set up by three Teesside University graduates is enjoying a successful first few months in business.
---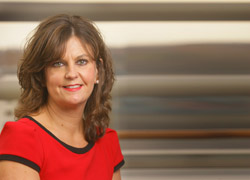 Celebrating International Women's Day at Teesside
14 February 2017
A chance to hear from some of the region's most inspirational and successful women is offered at Teesside University as part of a free event to mark International Women's Day.
---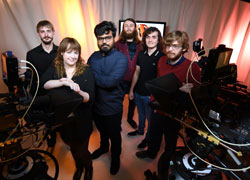 Prestigious award nomination for young filmmakers
08 February 2017
Young filmmakers from Teesside University have been nominated for a prestigious Royal Television Society award.
---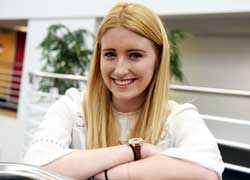 Twin's diagnosis is inspiration for Teesside student
06 February 2017
A Teesside University student has received a prestigious grant to help fund research into a rare disorder which has affected her twin sister.
---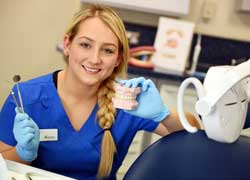 New funding stream enriches student experience through India dental camp
01 February 2017
A dental graduate was able to visit India to provide dental treatment and education to children from the poorest communities thanks to a new funding scheme now available for Teesside University students.
---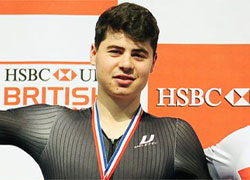 Double medal win for cyclist Charlie
30 January 2017
Teesside University student Charlie Tanfield won a place on the podium to collect gold and silver medals in the British Track Championships held in Manchester.
---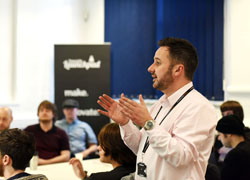 New start-up package launched for Teesside graduate entrepreneurs
27 January 2017
A new start-up package, worth thousands of pounds, is being offered by Teesside University to help graduate entrepreneurs grow their business.
---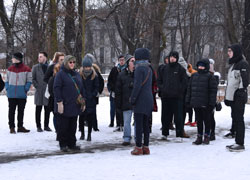 Students return from emotional study trip
26 January 2017
Students from a range of creative courses at Teesside University have returned from an emotional trip to Poland where they met a Holocaust survivor.
---
View articles 11 - 20