News
There are 77 relevant news articles |

RSS feed | Teesside in the news
---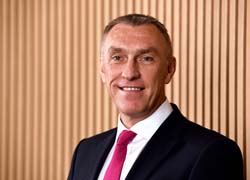 League table success for Teesside University
22 September 2017
Teesside University is ranked in the top 40 in the country for graduate prospects, according to the Times and Sunday Times Good University Guide 2018.
---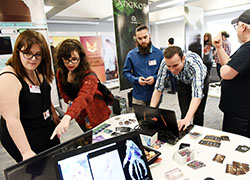 Teesside is the region's leading University for graduate employment
09 August 2017
Teesside University is the top North-East higher education institution for graduates securing professional and managerial level jobs, data has revealed.
---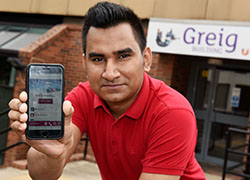 North East computing students' digital project builds a securer society
21 July 2017
Final year computing students from two North East universities have successfully collaborated on a project designed to enhance Darlington Building Society's digital security systems.
---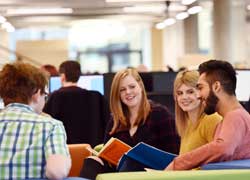 Global recognition for teaching excellence
14 July 2017
Teesside University has been listed among the world's strongest institutions for its teaching.
---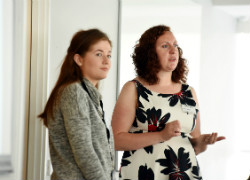 'Make the most of apprenticeship opportunity'
13 July 2017
Degree apprenticeships help businesses retain and attract talent, staff from a multinational pharmaceutical company have told North-East employers.
---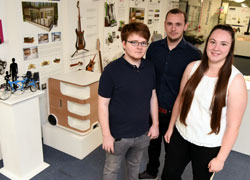 Product design awards for students' creative work
12 July 2017
Product design students from Teesside University earned national recognition in an industry competition which highlights innovation in packaging design and technology.
---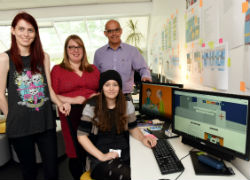 Health bodies benefit from graduates' digital skills
12 July 2017
Computing graduates at Teesside University have been using their digital skills to develop innovative ways to help health organisations keep staff and the public better informed about new initiatives.
---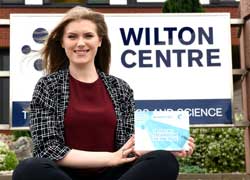 Scientist scoops national award
05 July 2017
A high flying chemistry student has received a national award for her scientific work after impressing judges for two years in a row.
---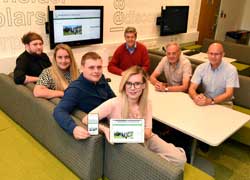 Ramblers find new direction with help from Teesside students
29 June 2017
A group of talented Teesside University students has received praise from a regional walking club after working tirelessly to design and implement a brand new website.
---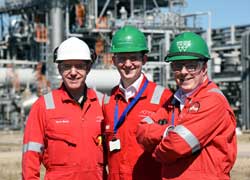 Engineering students help to improve onsite safety
28 June 2017
Two final year engineering students have lent their expertise to a large oil and gas operations company – helping to shore up safety procedures and save on resources.
---