News
There are 68 relevant news articles |

RSS feed | Teesside in the news
---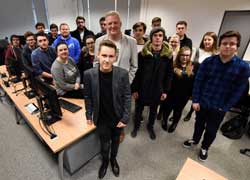 Partnership helping students to make the news
30 January 2018
Teesside University has teamed up with a regional news outlet to give students the opportunity to pitch their ideas and dictate the news agenda.
---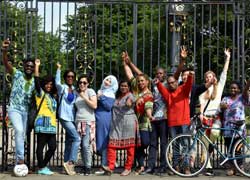 International students are full of praise for Teesside University
26 January 2018
The student and learning experience at Teesside University has been universally praised by those who come to study from overseas.
---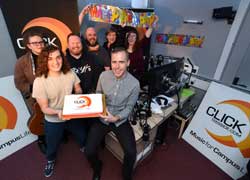 Iconic student radio station celebrates 10 years of broadcasting
25 January 2018
Radio station Click Teesside is celebrating its 10th anniversary with a special 48 hour charity broadcast.
---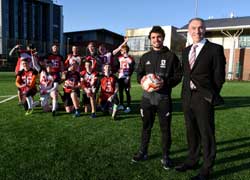 Middlesbrough's Samba star officially opens Teesside University's new sports pitch
17 January 2018
Middlesbrough FC's Fabio Da Silva visited Teesside University to officially open its new £1m all-weather sports pitch.
---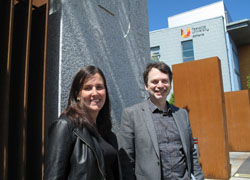 Renaissance sets branding project for university students
16 January 2018
Graphic Design students at Teesside University are getting first hand experience of the challenges awaiting them in their future working lives thanks to a collaboration with specialist curtain accessory manufacturers, Renaissance.
---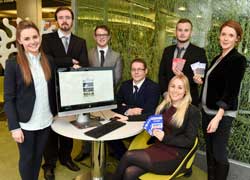 Students' digital skills offer fresh perspective to a global sports brand
20 December 2017
A team of talented Teesside University students has been praised for the work they have carried out to improve the digital presence of a multinational sports company.
---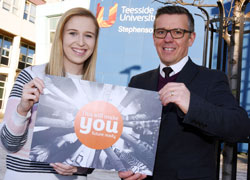 Student Megan ensuring she is ready for the future
13 December 2017
Graphic Design student Megan Howard has been readying herself for the future through her creative work for Teesside University.
---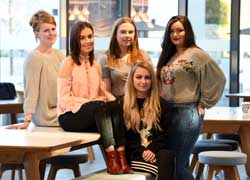 Students rewarded for entrepreneurial spirit
01 December 2017
A group of enterprising Teesside University students have used their passion for books and creative writing to raise awareness about cultural diversity.
---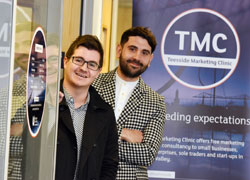 Entrepreneurial students making their mark in the business world
22 November 2017
A pair of young entrepreneurs who returned to education to change career path are making their mark in the business world.
---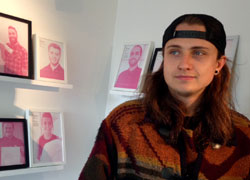 Journalism student aims to raise awareness of pollution issue
17 November 2017
Multimedia Journalism student Izak Jackson aims to raise awareness of plastic pollution with a film which has already caught the attention of the regional media.
---