News
There are 72 relevant news articles |

RSS feed | Teesside in the news
---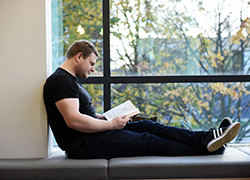 New era of collaboration provides boost for arts and humanities PhD students
15 August 2018
Teesside University is part of an ambitious collaboration which will see hundreds of students across the North East and Northern Ireland benefit from a raft of new postgraduate opportunities.
---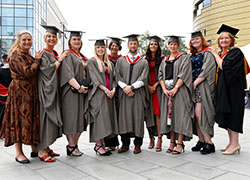 Healthcare staff are the first to graduate from new programme
06 August 2018
A major healthcare provider is reaping the benefits of a partnership with Teesside University.
---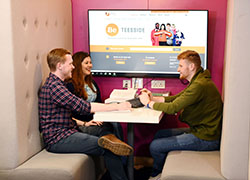 Students endorse Teesside University in national survey
30 July 2018
A record number of students have voted Teesside University as a great place to learn in a major national annual survey.
---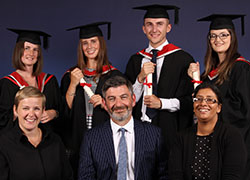 Talented quartet get their law careers off to a prize-winning start
27 July 2018
Four law graduates have been recognised for their work after picking up awards from regional firms during Teesside University's graduation ceremonies.
---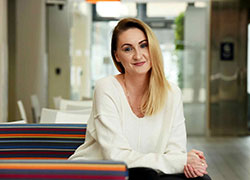 Master's degree gives Aga a newfound confidence
20 July 2018
Studying a master's degree has given Aga Godzicka a newfound confidence and led her to a career working with vulnerable people.
---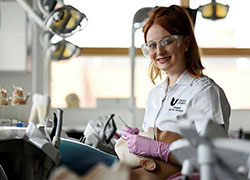 Hannah's on the other side of the dental chair
18 July 2018
After receiving orthodontic treatment as a teenager, Hannah Storey discovered her own passion for dental care.
---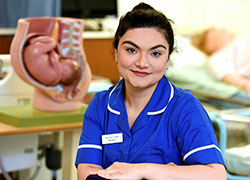 Rachel's degree really delivered
18 July 2018
Growing up with healthcare professionals for parents, Rachel Cutler always had aspirations of becoming a midwife. Now she is working in her dream role at a local NHS Trust.
---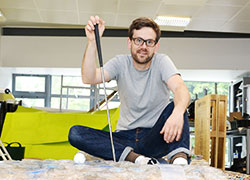 Student project is a stroke of genius
17 July 2018
A student-built crazy golf course made entirely from upcycled materials is to debut at a popular regional festival.
---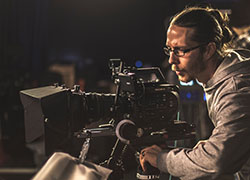 Film degree leads to first class success for TJ
16 July 2018
A student who left school with no qualifications is graduating today with a first class degree and ambitions of making a feature film thanks to the support of Teesside University.
---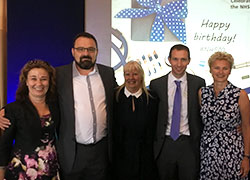 Trainee nursing associate makes an impression at NHS conference
13 July 2018
One of the first trainee nursing associates studying at Teesside University has spoken at a national conference celebrating 70 years of the NHS.
---