News
There are 74 relevant news articles |

RSS feed | Teesside in the news
---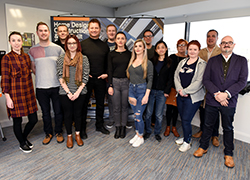 Looking to the future – George Clarke and Teesside University partnership aiming to transform home design
03 December 2018
Renowned and respected TV architect George Clarke returned to Teesside University to inspire the next generation of home designers and innovators.

Watch the video
---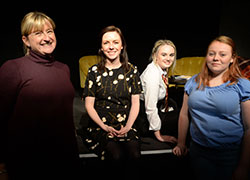 Working together to highlight risk of drinking while pregnant
28 November 2018
A Teesside University academic has teamed up with a local public health team to write a powerful new play, warning young people about the dangers of alcohol consumption during pregnancy.
---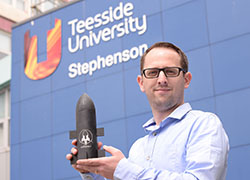 Space launch company wins prestigious award
28 November 2018
A business founded by two Teesside University aerospace engineering students which plans to launch the first civilian space mission in the UK has won a major start-up competition.
---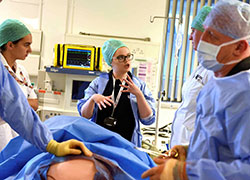 Putting perioperative skills into practice
23 November 2018
Teesside students have benefitted from a hands-on, simulation surgery day designed to prepare the next generation of Operating Department Practitioners (ODP).
---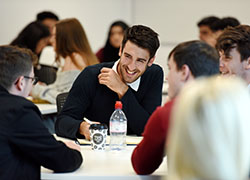 Business students collaborate to solve societal challenges
15 November 2018
Business students at Teesside University are working alongside key figures in the private and public sector to develop solutions to real world community problems.
---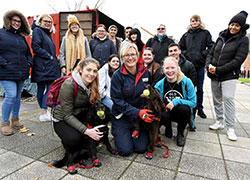 Students develop their CSI skills at live fire demo
02 November 2018
Students studying crime scene science and forensic science at Teesside University gained a dramatic insight into domestic fires and investigations at a demonstration on campus.
---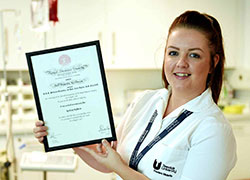 Top honours for life-saver Lyndsey
29 October 2018
A midwifery student has been awarded a top lifesaving honour after assisting the victim of a stabbing in County Durham.
---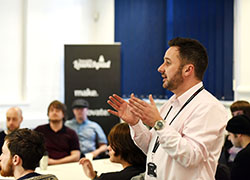 Graduate entrepreneurs receive £36,000 of funding
26 October 2018
A start-up programme which offers early-stage businesses thousands of pounds worth of support has taken on a new cohort of entrepreneurs.
---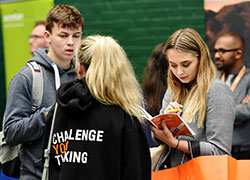 Careers fair at Teesside University
22 October 2018
Students and graduates seeking advice on job opportunities are invited to a careers fair at Teesside University.
---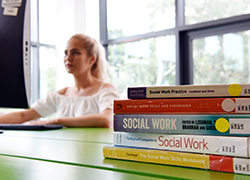 International accolade boosts Teesside University's global reputation
17 October 2018
Teesside University has been recognised among the world's top universities for Social Sciences in an influential new subject-specific league table released today (Wednesday 17 October).
---