Three Brothers Brewing Company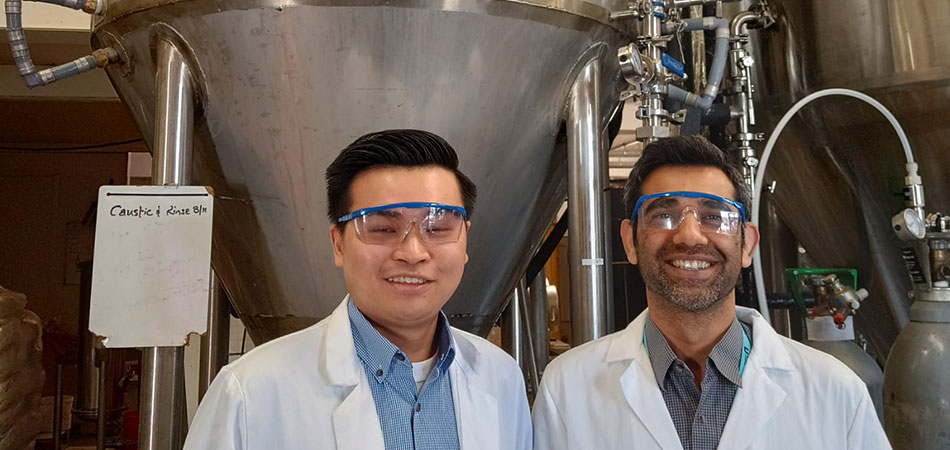 Three Brothers Brewing Company manufacturers award-winning craft beers which is brewed in the heart of Teesside
The company started back in 2016 by Kit and David Dodd along with their bother-in-law Chris Wright which embarked the establishment of Three Brothers Brewing Company. They transformed an old car showroom in their hometown of Stockton-on-Tees into a state-of-the-art 1800L microbrewery and taproom.
Challenge
The Three Brothers Brewing Company sought to assess the viability of transitioning from electrical power to hydrogen as a potential energy source for their future operations. Additionally, mindful of the prevailing economic climate, the company expressed a desire to explore alternative environmentally sustainable options that would effectively curtail their electricity and energy expenditures.
Solution
Within the scope of the Three Brothers Brewery project, a crucial component of four work packages entailed conducting a comprehensive evaluation and analysis of the technical and economic viability associated with substituting the current electric heating system in the boiler with hydrogen fuel heating. Given the business owner's intention to relocate to a more expansive facility upon the expiration of the current lease, meticulous consideration has been given to determining the requisite volume/capacity of hydrogen and identifying an appropriate storage methodology. This assessment will prioritize safety protocols and the optimal utilization of available space.

The first project package included an energy usage survey which investigated the current energy usage and pinch analysis from The Three Brothers Brewing Company to improve energy recovery and reusage. The second project package entailed examining the hydrogen requirements for the new plant design in terms of where the hydrogen would be sourced and the safety requirements of hydrogen. The third project package focused on carbon survey and life cycle analysis which was used by the team to quantify the current carbon emission and identifying where CO2 could be recovered. Finally, the last project package involved exploring the implementation of an anaerobic digestion process for waste materials in a brewery. Three waste streams from the brewery could potentially serve as raw materials for an anaerobic digester to produce methane gas for fuel.

Impact
Through the implementation of heat integration techniques, it has been determined that approximately 10.3 kW of latent heat can be recuperated from the mash tun and effectively employed to preheat the raw water feed prior to its entry into the copper kettle. This results in a noteworthy reduction of 35% in the heating load imposed on the hot liquor tank. The recovery of this substantial heat energy amount leads to a 9% decrease in annual electricity costs, with the monthly electricity bill decreasing from £2987.70 to £2721.40, resulting in a monthly savings of £266.30.

The hydrogen fuels required for the project can be generated on-site through a PEM water electrolyser or procured directly from established industrial gases manufacturers/suppliers. Given the significant release of CO2 resulting from the yeast fermentation reaction, the CO2 gas can be captured, purified, and effectively utilized for keg purging and counter pressurization, eliminating the need to rely on external CO2 cylinder tanks.

"Considering the rising energy costs of today, cutting down energy usage should be a high priority at all breweries. Breweries owners may consider energy costs as expenses they cannot control, but simple measures like heat recovery could make significant energy savings and lead to major operating cost reductions." – Dr Kin Wai Cheah, Lecturer in Engineering at Teesside University