Digital Transformation and Internet of Things
Making digital technology work for you.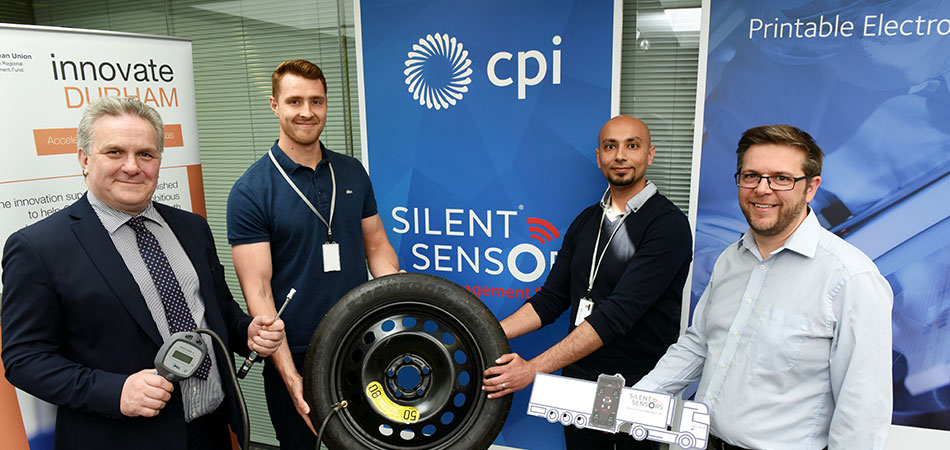 Digital technology is transforming the way businesses operate. It is changing business models, operational processes and customer experiences. Digital technology can even change the way you do business by using digital to develop new products and services, and entering new markets to complement traditional products.
There is no one-size-fits-all approach to digital transformation. Every company is different and every digital transformation journey is different. For businesses to not only survive, but to thrive, integrating digital technology into your operational processes to drive efficiency savings, offer better operational controls and lower risk is vital to stay ahead of the competition.
With particular expertise in smart product development we work with you to deliver practical and pragmatic solutions at the right pace and level for your business.
Smart products incorporate a variety of technologies including electronics, photonics, mechanics, wireless, chemical and biological, as well as advanced manufacturing processes such as additive manufacturing.
Smart manufacturing allows linking every part of a business, from the most distant part of the supply chain to delivery of a product to the customer. Analytics plays an important role to ensure that the information is available at the right time and place. Also known as the Internet of Things (IoT) these connected sensors and smart devices record and transfer data, monitor processes to gain new insights, boost efficiency, and allow businesses to improve their decision making.
We can support low risk product innovation and development through gap analysis, design and prototype development in a number of key technology sectors including process, advanced manufacturing and engineering, health and social care, pharmaceuticals, biologics and medical technology.
Support includes access to specialist electronic, photonic, and additive manufacturing expertise, alongside access to the University's own high spec 3D printing equipment and microfabrication facilities in order to design new product concepts, test their feasibility and identify the key elements of the supply chain which will facilitate introduction of the products to the market.
Intensive support is designed to assist significant prototype development moving product concepts from technology readiness level 4 (small scale prototypes) towards technology readiness level 7 (system prototype demonstration in an operational environment). We have particular expertise in advanced sensor design, in order to embed digital signal processing and wireless communication capabilities in 3D printed prototypes.
Specialist expertise is also available from Teesside University International Business School in the following areas:
Digital strategy (design, development, implementation and rollout)
Monitoring your organisation's digital presence
Digital marketing and social media research and analysis (social, cultural and business contexts)
Digital business model Analysis using metric methods (including big data and behavioural analytics)
Measuring your organisation's digital maturity
Digital transformation - roadmaps (design and multi-modal analysis)
Business and user needs analysis prior to data science projects and AI implementation
Digital skills training (website creation, social media marketing, digital marketing, analytics, audience analysis, Microsoft 365/Excel etc.)
Digital solutions and implementation (identifying appropriate digital tools for organisational development and strategy)
Technology adoption and use (barriers to engagement with digital – social and psychological for community research, as well as across organisations)
---
Research groups:
Software and Systems Research Group
Games, Animation, Media & Arts Research Group
---
Industrial Strategy Challenge Fund:
AI & Data Economy
Healthy Ageing
Clean Growth
Future of Mobility