Student Experience Fund 2019
Find out more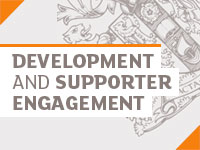 T: 01642 342277
sfo@tees.ac.uk
If you're a current student and have a great idea for a project that could make a real difference, why not apply for funding for help to do something amazing? You can apply for up to £2,000 to support you as an individual or as part of a group project.
The University has committed £140,000 of philanthropic funding over three years to you, our students, to help you deliver projects that give you new opportunities. You might want to increase your access to enterprise and work-related learning opportunities or undertake a learning experience outside of the UK such as an exchange or field trip. The project must be in addition to your standard student experience or programme of study, and must enhance your development and be inspirational to other students.
The Students' Union is able to help you develop your application. Drop into one of our sessions in Studio 1, Students' Union to find out more.
News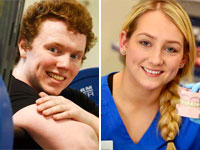 Freshers week
Society Day - Tuesday 18 September, 10.00am - 3.00pm, The Enterprise Zone, 2nd floor
Sports Clubs Day - Wednesday 19 September 10.00am - 3.00pm, The Enterprise Zone, 2nd floor



Monday 1 October, 11.30am - 1.30pm, Love It Lounge, 1st floor
Friday 5 October, 11.30am - 1.30pm, Love It Lounge, 1st floor
Tuesday 9 October, 4.00pm - 7.00pm, Studio 1, 2nd floor
Thursday 11 October, 4.00pm - 7.00pm, Studio 1, 2nd floor
Monday 15 October, 11.30am - 1.30pm, Love It Lounge, 1st floor
Friday 19 October, 11.30am - 1.30pm, Love It Lounge, 1st floor
Tuesday 23 October, 1.00pm - 2.00pm, Studio 1, 2nd floor
Thursday 25 October, 1.00pm - 2.00pm, Studio 1, 2nd floor
Monday 5 November, 9.00am - 10.00am and 2.00pm - 5.00pm, Studio 1, 2nd floor
Friday 9 November, 9.00am - 10.00am and 2.00pm - 5.00pm, Studio 1, 2nd floor
Monday 12 November, 11.30am - 1.30pm, Love It Lounge, 1st floor
Tuesday 13 November, 2.00pm - 3.00pm, Love It Lounge, 1st floor
Thursday 15 November, 2.00pm - 3.00pm, Love It Lounge, 1st floor
Friday 16 November, 11.30am - 1.30pm, Love It Lounge, 1st floor
Monday 19 November, 11.30am - 1.30pm, Love It Lounge, 1st floor
Thursday 25 October, 1.00pm - 2.00pm, Studio 1, 2nd floor
Tuesday 20 November, 3.00pm - 4.00pm, Love It Lounge, 1st floor
Thursday 22 November, 3.00pm - 4.00pm, Love It Lounge, 1st floor
Friday 23 November, 11.30am - 1.30pm, Love It Lounge, 1st floor
Monday 26 November, 11.30am - 1.30pm, Love It Lounge, 1st Floor
Tuesday 27 November, 1.00pm - 2.00pm and 4.00pm - 5.00pm, Studio 1, 2nd floor
Thursday 29 November, 1.00pm - 2.00pm and 4.00pm - 5.00pm, Studio 1, 2nd floor
Friday 30 November, 11.30am - 1.30pm, Love It Lounge, 1st floor




You will be required to evidence that you have completed your project for marketing and evaluation purposes. You must submit a reflective account of your time on the project which you can support through photographs, films, observations and testimonials from others.

Student Experience Fund eligibility

The money should be used to support current students in an experience which is:

additional

This means that it

couldn't be considered an ordinary part of the student experience or programme of study
couldn't be funded through other schemes or arrangements.

enhancing

This means that it

broadens your skills, understanding and experience in ways which support your development, and/or
supports community development and sustainability.

inspiring

This means that it

provides inspiration to other students
promotes the University
be a condition of grant that you engage in promoting and sharing the outcome of your experience.

Applications

You can apply for up to £2,000 to support your engagement with an experience or activity. The application process is straightforward and managed through Student Services. Applications are online or on paper. You can get support in developing your application through the Students' Union Activities – contact Peter Russell-Wilson, Enterprise and Employability Co-ordinator, Students' Union on 01642 738050.

The deadline dates for applications are:

Phase 1: 20 November 2018 - successful applicants will be notified by 11 January 2019
Phase 2: 29 March 2019 - successful applicants will be notified by 26 April 2019

Application form (word - 56kb)