Skip to main content
Careers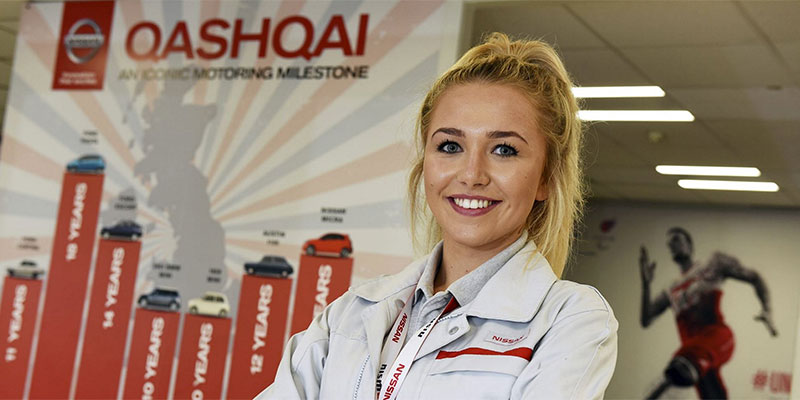 Work while you study
If you are from outside the European Union you can currently work up to 20 hours a week during term time, subject to visa conditions
The Link in the Students' Union posts vacancies for part-time work and advises local employers about the rules for employing international students
Vacancies on the Students' Union website
You must be able to support yourself without the need to work part time - a requirement of UK visa regulations
Benefit from career management skills workshops specifically designed for international students - our award-winning careers service works closely with international advisers and the Students' Union clubs, societies and job shop.
Accreditation
Many of our programmes are accredited by relevant professional bodies like the Institution of Engineering and Technology, Association of Chartered Certified Accountants, British Psychological Society, Chartered Institute of Marketing, British Computer Society and National Council for the Training of Journalists.
We work with local and national employers to make our programmes directly relevant to your future.
Work experience
Many of our undergraduate courses include the option of a year's work experience - sometimes called a placement or sandwich year
This is usually a paid work placement with an employer in your chosen field to develop your vocational and business skills
We place students with companies such as Microsoft, IBM, Siemens, Philips, GlaxoSmithKline, Xerox, Nissan, Logica, Mercedes Benz, Reuters, Cisco, Lightmaker, Motorola, Virgin Radio, CERN, Schlumberger, Rare, Blitz Games, Ubisoft Reflections, Buena Vista Games, Sony, The Moving Picture Company, Double Negative, Framestore and SFX Co.
Or work on a live project on behalf of a commercial company - if you are studying art and design, business, engineering, sport and exercise - for industrial experience and a great addition to your CV.
Careers support
Make informed decisions about your career aims and how to achieve them.
We provide advice, fairs, workshops, mentoring and job searches.
Local employers
Our programmes and employability opportunities are influenced by the international companies within the region like Sahaviriya Steel Industries, SABIC, Nissan, Samsung and Hitachi, and big employers like Sage, Northumbrian Water, Procter & Gamble and Virgin Money.
Volunteer
Enhance your CV, develop new skills, gain worthwhile work experience and help inform your career choice. We promote opportunities on campus (sports volunteering, event volunteering), and locally and nationally through Volun-tees, our online volunteer service.
According to TimeBank, a national volunteering campaign, 73% of employers prefer to employ someone with voluntary experience.
Enterprise
Our enterprise development programme provides practical support - business planning, training, facilities and guidance through the crucial first years
Tier 1 Graduate Entrepreneur - this UK Home Office immigration category allows an allocated number of non-European graduates to extend their stay after graduation to establish one or more businesses in the UK. Places are limited and highly sought after.
Student Visa Extension Scheme - recent Home Office changes mean that, as a PhD student, you can stay in the UK for another 12 months after your course finishes to find skilled work or set up as an entrepreneur (as long as this regulation is still in force when you graduate).
Teesside University Business Network - a forum for people interested in starting a business in any sector.
Knowledge transfer partnerships - great career opportunities for talented graduates who want to work in forward-thinking businesses and manage challenging projects.
entrepreneurs@tees - a programme of free events, activities and business challenges to help you learn about enterprise, enjoy some innovative business experiences and develop your skills.
Get ahead
A dedicated online portal of opportunities to get you ready for the world of work - work experience, volunteering, summer placements, enterprise and professional skills sessions, networking and careers advice.

---
Go to top menu