Home ›
UK higher education immersion programme
UK higher education immersion programme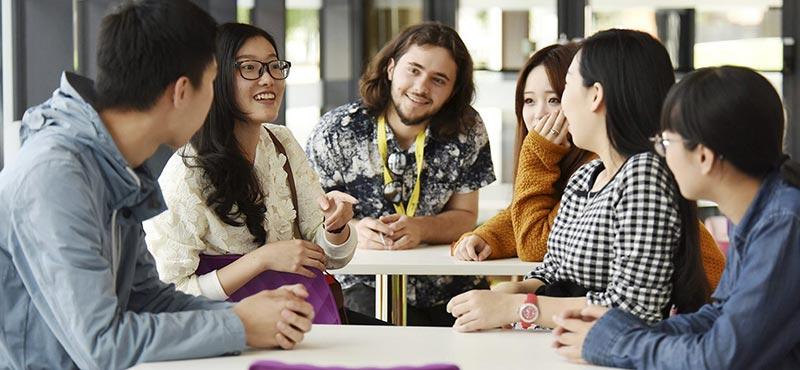 This programme is designed for international students who wish to experience living and studying in the United Kingdom (UK), to improve their English skills and learn about British life, society and culture. Students complete the immersion programme at Teesside in addition to their programme of study at their home university. Teesside University credits are not awarded for this programme.
Why study this programme?
Study in an English-only learning environment
Improve your accuracy and fluency when writing and speaking English
Develop your listening and reading comprehension skills
Experience living and studying at a UK university
Learn about UK teaching and learning methods
Find out about British culture and society.
Courses last for one or two semesters, and generally include:
Learning about international trade policies and regulations
Learning about the British economy and trade
Learning about commercial document processing and writing
Minimum 12 hours English language tuition
Attending lectures in English
Attending one English Café session each week.
For students on the UK Higher Education Immersion Programme, there are plenty of opportunities to make new friends from all around the world, participate in a wide range of cultural and social events organised by the University, the Students' Union and the International society. And you also have the chance to travel around the UK during the holidays and at weekends.
For more information, e-mail the English Language Centre at tuelc@tees.ac.uk.
---