Home ›
International Student Barometer Response
International Student Barometer Response
How sharing your views has made a positive impact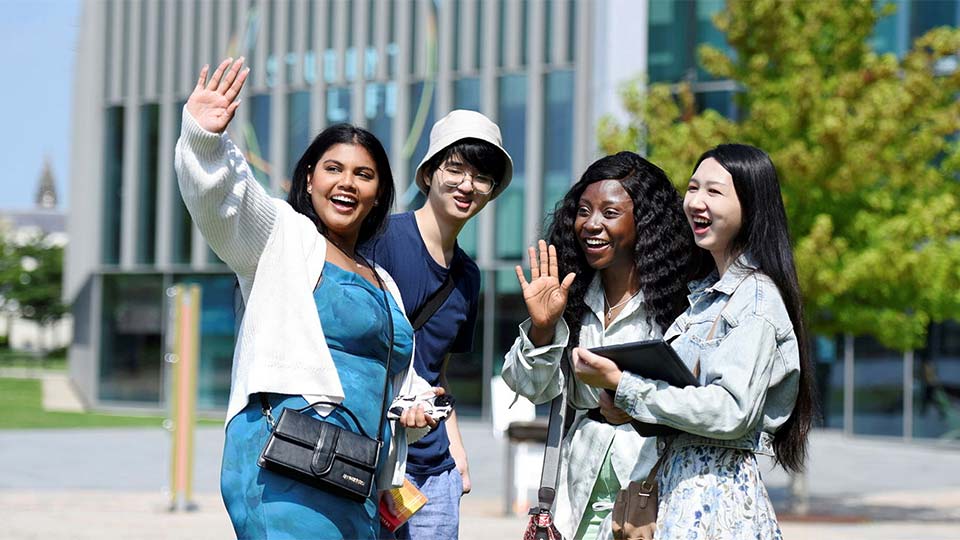 Every year, we ask our international students to tell us their views on their experiences at Teesside University, on arrival, learning, living and support.
We listen to this feedback, and use it to make improvements for future cohorts of international students at Teesside University.
Here are some of the positive changes we have made since the International Student Barometer Survey 2021:
Welcome
You told us that you wanted more from your welcome on arrival at the University. We launched:
new on-campus welcome activities during Welcome Week
a programme of social events organised in our University-managed accommodation
new in-person late-arriver induction sessions organised by our Student Journey Team.
Making friends
You told us you wanted more opportunities to create host friends and friends from other countries. In response:
our Student Life team have organised a year-long programme of social and cultural activities
we have organised a buddy scheme, for home and international students to volunteer or be connected with a student buddy
schools launched new events for students to learn about each other's home countries and cultures, such as the 'Know My Country' events, supported by Teesside University Business School, and our School of Arts & Creative Industries participating in 'World Storytelling Day'.
we have continued to grow and support our English Language Café
The surroundings outside campus
You told us you wanted to see improvement of the local area beyond your campus.
We are building on our previous investment in the SafeZone app, working in collaboration with the Tees Valley Combined Authorities to share your opinions with influential local organisations and impact positive change. New initiatives implemented by Middlesbrough Council include new cycle paths and e-scooters, to alleviate traffic noise along Linthorpe Road.
Careers Service
We know that employability is one of the key motivating factors in selecting your degree programme and place of study. We are very committed to delivering an excellent careers Service for our students, and our Student Futures team has:
introduced a part-time job fair, to help our students find suitable employment
launched peer-to-peer coaches specifically for international students.
The International Student Barometer Survey 2022 will be open from 2 November - 19 December. Look out for an email from teesside@qemailserver.com for your survey link. We truly value your feedback
You can also provide comments at any time to further enhance the student experience through the Your Voice Matters campaign, which is open to all students.