Home ›
Pre-sessional English
Pre-sessional English
Preparation
Prepare your English language skills before you start your academic programme.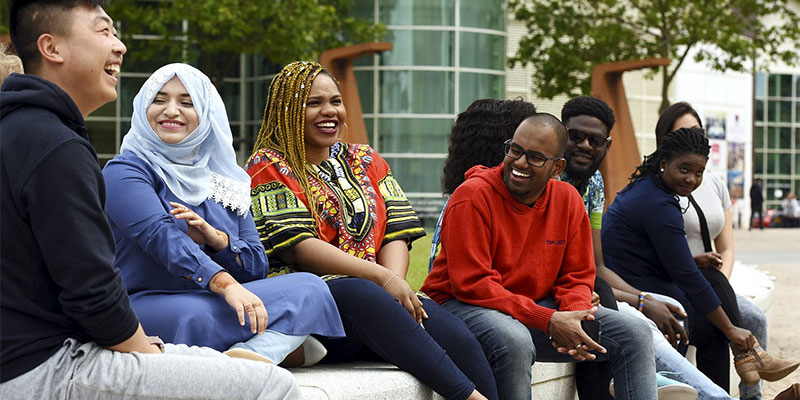 If your English language skills are not at the required level, we have a range of courses for you before you start your academic programme. A pre-sessional English course will help you:
Improve your general and academic English skills
Improve your confidence in English
Get to know the University and experience British study styles before you start your programme
Make friends with other international students
Get opportunities to explore the local area
To take a pre-sessional English course under Student Visa, your minimum band score must be UKVI IELTS 4.0 in each band. If you do not have UKVI IELTS 4.0, you will need to take English classes in your own country to improve your UKVI IELTS score.
What does the online programme fee include?
The programme fee includes:
Approximately 21 hours of tuition per week including synchronous and asynchronous delivery as well as tutorials with your language tutor
All course materials
Small class sizes of 6 to 10 students
University registration and use of all University facilities
Email address and Internet access
Award Certificate (20 credits level 4- UCCE)
What course do I need?
The minimum entry requirements for each entry date are given below (for students who require IELTS 5.5 or 6 and IELTS 6.5 for University entry):
For Degree entry in
Pre-sessional English Courses
IELTS 5.5 or 6 (or equivalent)
IELTS 6.5 (or equivalent
Fees
September 2022
February entry: 26 weeks
Induction: 23/02/22
Course dates: 28/02/2022 – 09/09/2022
(includes 1 week break 09/05-13/05/22) and (1 week break 04/07-08/07/22)
IELTS 4
IELTS 4.5
£4,950
September 2022
May entry: 16 weeks
Induction: 11/05/2022
Course dates: 16/05/2022-09/09/2022
(includes 1 week break 04/07-08/07)
IELTS 4.5
IELTS 5
£3,950
September 2022
July entry: 9 weeks
Induction: 06/07/2022
Course dates: 11/07/2022-09/09/2022
IELTS 5
IELTS 5.5
£2,600
September 2022
August entry: 5 weeks
Induction: 03/08/2022
Course dates: 08/08/2022-09/09/2022
IELTS 5.5
IELTS 6
£1,400
*Online delivery (no induction)
Semester and Term dates
Semester 1: 28 September 2020 – 22 January 2021
Semester 2: 25 January – 21 May 2021
Semester 3: 24 May – 27 August 2021
Holiday dates for standard undergraduate students
Winter break: 21 December 2020 – 8 January 2021
Spring break: 29 March – 16 April 2021
Now that you know which course you need, find out more about it:
Pre-sessional English course content
The Presessional English programmes are accredited by the British Council which guarantees high standards in teaching, study facilities and accommodation
.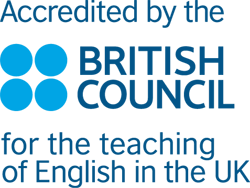 ---