International undergraduate applicants
How to apply
You've decided which course you'd like to study - now it's time to apply. Here's how.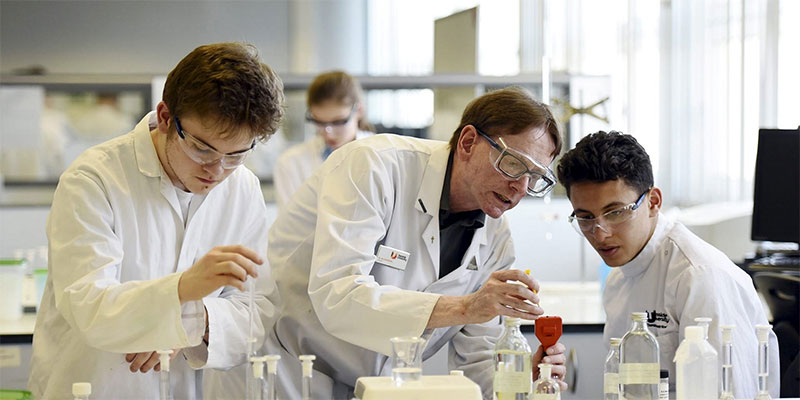 Application process options
Directly to the University
If you would like to apply directly to the University for a full-time undergraduate programme please complete our online admissions form below, which will be processed by our international applications team. Alternatively, visit UCAS and use the 2022 Entry link to 'Create account' and begin your UCAS application.
Due to high volumes, applications received after 1 October 2021 cannot be considered for January 2022 entry. Applicants from countries on the UK Government differential evidence list may continue to apply for January 2022 until 30 November 2021.
The undergraduate courses available for January 2022 are listed below - please check the course page and entry requirements before starting your application.
Year 1 entry only
BSc (Hons) Artificial Intelligence
BSc (Hons) Computer Science
BA (Hons) Film and Television Production
BA (Hons) Journalism
BA (Hons) Sport Journalism
BA (Hons) Media and Communications
BA (Hons) Media Production
Top-up, one year courses
BA (Hons) Business Finance and Accounting
BEng Tech (Hons) Civil Engineering
BEng Tech (Hons) Electrical and Electronic Engineering
BA (Hons) International Business Management
BSc (Hons) Legal Studies
BEng Tech (Hons) Mechanical Engineering
Through UCAS
Undergraduate applicants can apply via the Universities and Colleges Admissions Service (UCAS). You will find advice and step-by-step guidance about their online application process on the UCAS website.
Apply online through UCAS
In your country
Alternatively you can apply though one of our local representative or offices in your country. You can find contact details and more information within the country-specific pages.
Country-specific information
Socrates-Erasmus Exchange students
Please contact your University exchange programme coordinator for details of how to apply.
Health and social care students
International students from outside the European Union who wish to apply for Health and Social Care courses must check that they are entitled to receive an NHS bursary before applying. To check if you are entitled to an NHS bursary you must visit the NHS Bursary website. If NHS Bursaries confirm you are not entitled to receive a bursary you will be unable to apply to a health based course.
---
English language requirements
---
Find out more
If you can't find the information you need about admissions, entry requirements, applications and fee status, contact our International Admissions.
---