Home ›
In-sessional English
In-sessional English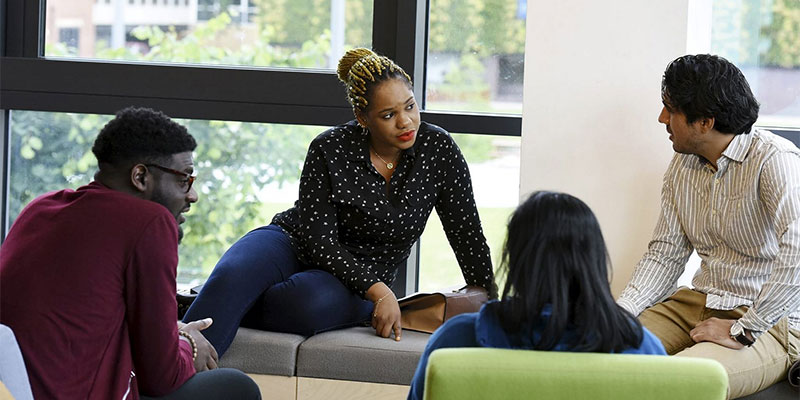 Extra English support while you study
Teaching and assessment methods in the UK are often very different from your home university. Even students who meet the English language requirement often need extra support with academic English and study skills. Therefore, we offer two free modules to support your academic studies. Both will be delivered online due to the current coronavirus situation and will have no effect on your main degree course grade.
Students with IELTS grade 6, or lower grades at Indian 12th, will be enrolled on an English for Learning module. This will be delivered online and will have three compulsory assessments, to be submitted via Blackboard. Students who pass all three assessments will be able to obtain a certificate.
Students with IELTS 6.5 and above, or higher grades at Indian 12th, will be enrolled on a Blackboard support site. The site will provide a wide variety of learning materials to support academic writing and study skills. There are no assessments, nor a certificate for this support site.
Students who wish to book a tutorial to ask a specific question regarding academic writing, can do so via the University LibCal booking system. There are 20-minute appointment slots available on Mondays and Tuesdays.
For further information please contact Gaynor Ford, Tutor in English Language for Academic Purposes (Programme Lead): g.ford@tees.ac.uk.
---