Home ›
In-sessional English
In-sessional English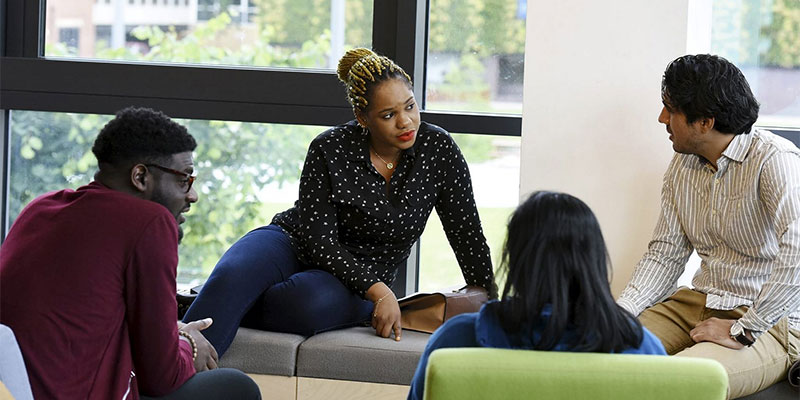 Extra English support while you study
Teaching and assessment methods in the UK are often very different from your home university. Even students who meet the English language requirement often need extra support with academic English and study skills. Therefore, we offer several ways to support your academic studies.
Self-study materials
A suite of support self-study materials are available. These learning materials have been developed by the English Language Centre to help international students to develop their academic writing and study skills.
Access self-study materials
Tutorial appointments
The English Language Centre offers individual support to any international student who needs help with assignments. Half-hour individual tutorials will focus on essay format, language accuracy and referencing. Appointments can be made either via Microsoft Teams or face-to-face.
Book a tutorial appointment
Academic skills workshops
Academic skills workshops run throughout the year. Please email the tutor to book a place on the workshop or send general enquiries to tuelc@tees.ac.uk
Upcoming workshops are listed below:
Wednesdays in CL1.08 (Clarendon Building) at 2pm.
Wednesdays in CL1.87 (Clarendon Building) at 2pm.
English Language Café
English Language Café is a great opportunity for you to meet fellow students and practice your English in a fun environment. You can find more on our English Language Café web page.
For further information please contact Gaynor Ford, Tutor in English Language for Academic Purposes (Programme Lead): g.ford@tees.ac.uk.
---