Home ›
In-sessional English
In-sessional English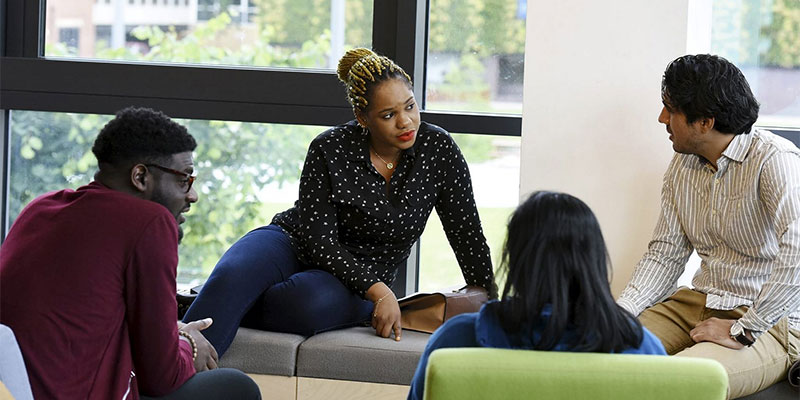 Extra English support while you study
Teaching and assessment methods in the UK are often very different to your home university. Even students who meet the English language requirement often need extra support with academic English and study skills. If English is not your first language, you must have a diagnostic test when you arrive. We will give you details when you enrol.
If you score less than 70% on the test, you are placed on a free in-sessional academic skills and study course. The course takes place over one intensive weekend and several subsequent Wednesday afternoons, so that classes do not clash with your main degree timetable.
If your score is 40% -59% you attend the free in-sessional academic skills and study course, plus some compulsory grammar workshops.
If your score is 60% - 69%, the grammar workshops are optional.
All grammar workshops also run on Wednesday afternoons.
When you complete the academic English course, you receive a University Certificate in Continuing Education in English for Learning - or 10 European Credit Transfer and Accumulation System (ECTS) credits for Erasmus students.
For further information please contact Ms Gaynor Ford, module leader: g.ford@tees.ac.uk
---