Home ›
Prepare for arrival
Prepare for arrival
How to apply for your accommodation and other things you will need to consider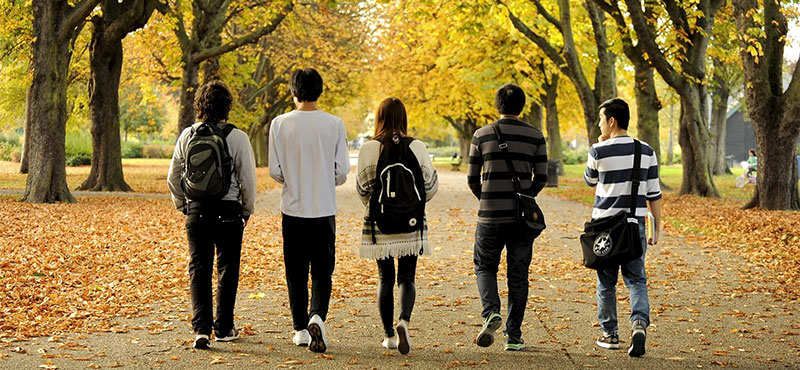 When you get your visa, please let us know. We will then send you a checklist to help you with all the remaining things you need to do.
Importantly, this is the time for you to:
Apply for your accommodation
You must accept a conditional or unconditional course place offer before you can apply for accommodation online.
Before you come to the UK, you will need to organise a place to live. As an international student arriving in the UK for the first time, we strongly recommend that you stay in University-managed accommodation at least for the first year that you are here
All University-managed accommodation is five minutes' walk from the campus, so you will not have to familiarise yourself with public transport routes while you are trying to adapt to your new life in the UK. You will also benefit from 24-hour support from student wardens and security staff
To apply for University-managed accommodation, you must have progressed with your application and received your CAS
Allocating accommodation
Once you have been allocated a room we will let you know by email
A formal offer of the hall and room will be posted to you from May onwards
Confirming accommodation
If you apply for University-managed accommodation and we offer you a place, you must accept or reject the offer of accommodation within the timeframe stated on your accommodation offer letter (usually within 14 days)
If you accept, you will need to pay a £150 deposit when you return your acceptance to us
Please note - insurance applicants cannot apply at this stage
If you need to take up your insurance offer, you will be emailed in August with details of how to apply for accommodation
International students must follow the same procedure as UK students - please don't wait until you receive the outcome of your visa application
Free meet and greet service for international students
When you have applied for your accommodation, don't forget to apply for our free Meet and Greet service. You will be welcomed by one of our friendly student ambassadors when you arrive at either Durham Tees Valley or Newcastle International Airport and taken straight to your new home.
Equality and diversity
We welcome applications from every section of the community as part of our commitment to equality of opportunity within a diverse working and learning environment.
Book your flight
Middlesbrough is close to several airports and is well‐connected by public transport. There are a number of easy ways you can travel to Middlesbrough town centre. Find out more here
Online enrolment
Online enrolment can be completed from anywhere in the world whether you are still in your home country or if you have arrived in the UK.
It should be completed as soon as possible after you have received your CAS. You do not need to wait until have received your visa to complete this part of enrolment.