Two Year Master's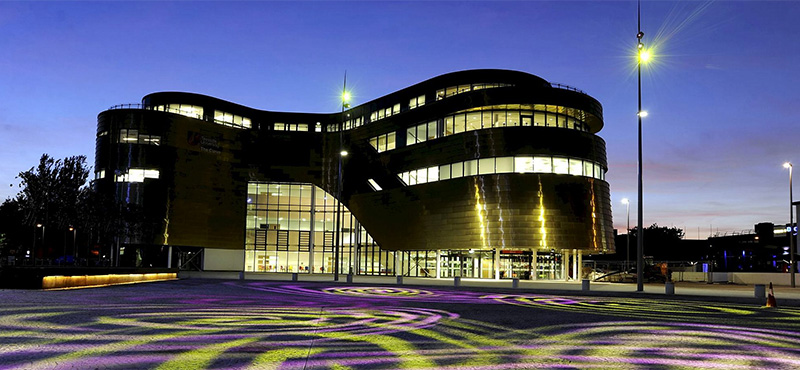 The Master's degrees are offered as either a one-year intensive Master's programme, or as a two-year programme which includes Advanced Practice.
The one-year programme is a great option for students who want to gain a traditional master's qualification, graduate and start on their career path within 12 months.
A two-year Master's Degree with Advanced Practice offers you the chance to enhance your qualification by spending one semester completing an internship, research or study abroad experience.
A Master's degree with Advance Practice will allow you to maximise your development opportunities by:
applying your knowledge and skills in a real-world setting
gaining valuable experience which will enhance your CV and make you more attractive to international employers
enjoying a wider experience of study and culture in the UK
benefiting from a summer vacation period when you can gain extra work experience, travel, or relax.
One of the following three options will be available to you;
1. Vocational Internship
Spend one semester working full-time in industry. We have close links with a variety of local companies who will offer you the chance to develop your knowledge and professional skills in the workplace through an internship. Although we cannot guarantee internships for students, we will provide you with practical support and advice on how to find and secure your own internship position. A vocational internship is a great way to gain work experience and give your CV a competitive edge.
2. Research Internship
Develop your research and academic skills by undertaking a research internship within the University. Experience working as part of a research team in an academic setting. Ideal for those who are interested in a career in research or academia.
3. Study Abroad
Participate in an academic exchange with one of our partner universities and experience study, student life and culture in a different environment. This option offers a valuable life experience and further enhances your ability to adapt to working and living internationally. Please note – the study abroad option will incur additional costs such as travel and accommodation. You must also take responsibility for ensuring you have the appropriate visa for study outside the UK, where relevant.
Find out about postgraduate courses starting in January 2020
Learn more about postgraduate courses (including courses September 2020)