Home ›
Pre-sessional English language course dates
Pre-sessional English language course dates
Requirements
The minimum entry requirements for each entry date are given below for students who require IELTS 5.5 or 6 and IELTS 6.5 for university entry.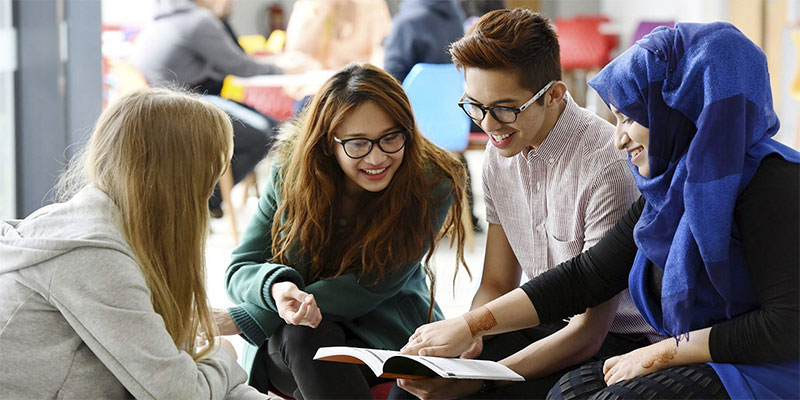 The programme fee includes:
Approximately 21 hours of tuition per week including synchronous and asynchronous delivery as well as tutorials with your language tutor
All course materials
Small class sizes of 6 to 10 students
University registration and use of all University facilities
Email address and Internet access
Award Certificate (20 credits level 4- UCCE)
The deadline for applications is three weeks before the start of the pre-sessional course. Following submission of your application, you must ensure that proof of payment or a sponsorship letter is provided for the main course deposit and the full pre-sessional fee.
Please note: UK Visas and Immigration may change its English language requirements.
The minimum entry requirements for each entry date are given below (for students who require IELTS 5.5 or 6 and IELTS 6.5 for University entry):
For Degree entry in
Pre-sessional English Course Online
Entry point for courses requiring IELTS 5.5 or 6
Entry point for courses requiring IELTS 6.5
Fees
September 2023
6 weeks online
Induction: 13/01/23
Course dates: 16/01/23 to 24/02/23
IELTS 5.5
IELTS 6.0
£1,850
September 2023
16 weeks online
Induction: 12/05/23
Course dates: 15/05/23 to 01/09/23
IELTS 4.5
IELTS 5.0
TBC
September 2023
12 weeks online
Induction: 09/06/23
Course dates: 12/06/23 to 01/09/23
IELTS 5.0
IELTS 5.5
TBC
September 2023
6 weeks online
Induction: 21/07/23
Course dates: 24/07/23 to 01/09/23
IELTS 5.5
IELTS 6.0
TBC
September 2023
6 weeks on campus
Induction: 21/07/23
Course dates: 24/07/23 to 01/09/23
IELTS 5.5
IELTS 6.0
TBC
---