Skip to main content
The campus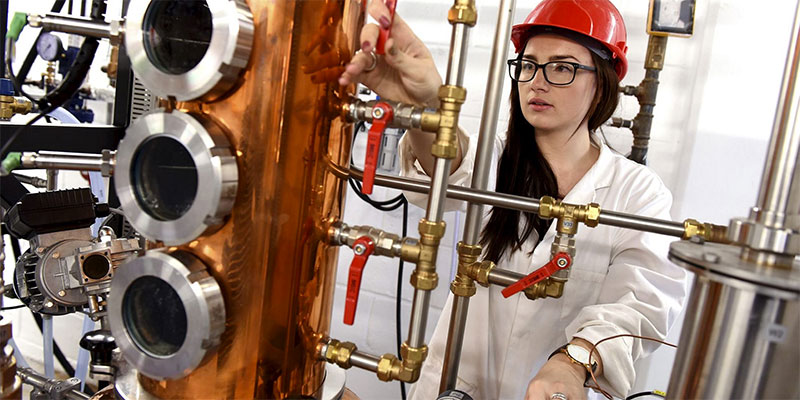 Location
In the heart of Middlesbrough town centre. Everything you need for study, leisure, fitness, days out and nights out, and your accommodation, all within walking distance.
Train and bus stations within ten minutes on foot
Facilities
We've invested £280m in our vibrant campus, including The National Horizons Centre, a new £22m biological research, teaching and training facility.
Our campus isn't all new-build. The Grade II listed Waterhouse building and clock tower dates back to 1875, designed by Alfred Waterhouse (along with London's Natural History Museum).

Library - We have invested £7m to transform The Library, delivering a bright, modern and technologically-enabled learning environment to further enhance the student experience. Open 24/7, four floors of quality, up-to-date resources, 1,300 places for individual and group study, access to over 40,000 books and 79,500 journals, over 450 PCs across all floors and specialist academic librarians for each subject area. Plus a learning hub and learning cafe.
More about our library
Specialist engineering labs for aerospace engineering, civil engineering and the built environment, computer-aided design and manufacture, power plants, control systems and automation, electrical engineering and telecommunications. In addition there are specialist pilot plant facilities for chemical and mechanical engineering. Our nanotechnology facility allows typical semiconductor processes such as photolithography, and material deposition and etching techniques to be carried out in a controlled environment. Other microfabrication systems are integrated into the facility, together with atomic force microscopy equipment.
Specialist science labs include molecular biology, microbiology, food technology, hydroponics, anatomy and physiology, and analytical chemistry laboratories. We have also developed a specialised tissue culture laboratory, a facility to research the ability of micro-organisms to clean polluted environments and a state-of-the-art clean room facility for nanotechnology to support our teaching in this area.
Specialist Crime Scene Investigation and Forensic Science labs include extensive 30 room crime scene house laboratories, a digital evidence lab and a substantial multi-vehicle examination lab. Further science labs are equipped with a full range of optical microscopes, analytical chemistry equipment and DNA profiling facilities. In addition, we have a replica courtroom at the University where you can present evidence in a realistic environment to further enhance your learning opportunities.
Health students benefit from our new dental practice facility and clinical skills labs (four wards, 17 beds), with lifesize training dummies, manual handling hoists, delivery beds, cots and midwifery equipment
Law students have access to a courtroom on campus, a replica of one of the courtrooms at Teesside Combined Court, to simulate Family, Crown or Magistrates' Court hearings. Our replica police station includes an interview room, examination room, custody office and front desk. Our law clinic offers a free service to the community, giving law students practical experience in handling legal cases
Creative arts life drawing, music and HD TV studios, facilities for animation, post-production, motion capture, radio recording and editing, and the first purpose-built convergent newsroom in a UK university
Media new sound stage facility including a state-of-the-art recording studio, lighting rig, stedicam, large HD green/blue screen and a specialist Mark Roberts' motion control system
Middlesbrough Institute of Modern Art is part of Teesside University. It is one of the UK's leading galleries for modern and contemporary art and craft.
Technology from Macs for high-end design to high-tech workstations for complex visualisation and software development, and over 2,700 workstations throughout the University.
Find out more about our campus on a virtual tour
---
Go to top menu