Teesside University Launches New Partnership in India
On 16 October, Teesside University officially launched a partnership with the new Vishwanitketan Institute of Design in India.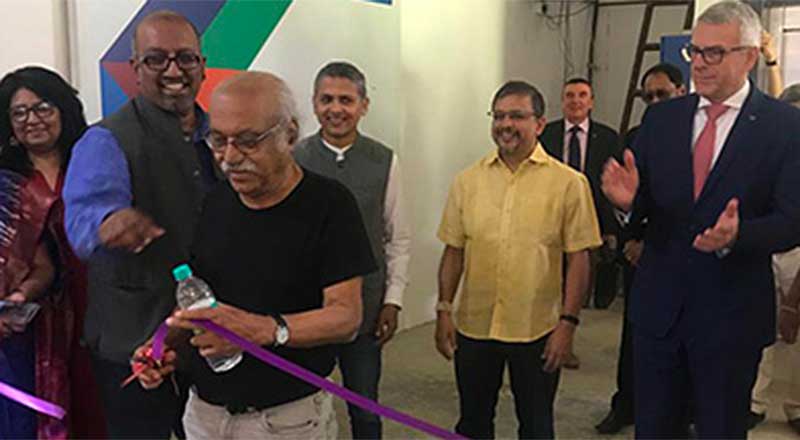 The inaugural celebration took place on Vishwaniketan's campus in Mahrastra State, attended by a delegation from Teesside University including Dr David Bell, Pro Vice-Chancellor International, Dr Kevin Thomas, Associate Dean International, School of Health and Life Sciences, Dr Simon Lynch, Acting Associate Dean International, School of Social Sciences, Humanities and Law, Ronan Paterson, Principal Lecturer Staffing and Resources, School of Computing, Engineering and Digital Technologies, and Padmini Parameswaran, Regional Director South Asia.
Local high profile guests included Avnish Malhotra, Head of the government's British Trade Office in Pune, India, and Professor Sudhakar Nadkarni, one of the most famous academics in India in the field of design, and founder of the Industrial Design Centre at IIT Bombay.
The event provided the opportunity to formally launch a series of franchised Teesside University courses which enrolled their first cohort of Indian students in August of this year. The courses include BA (Hons) Graphic Design and Illustration (with Foundation Year), BA (Hons) Interior Architecture and Design (with Foundation Year) and BA (Hons) Product Design and Creative Innovation (with Foundation Year).
Working together with Vishwaniketan, we will further strengthen the Teesside brand in South Asia.
A BA (Hons) Fashion (with Foundation Year) degree is also planned to open for recruitment in 2020.
Dr David Bell said:
"We are delighted to be offering these courses through our valued partner, Vishwaniketan Institute of Design. We have been working on this development for some time and it is very fulfilling to both institutions that the courses are now open and have started so successfully. "
"Vishwaniketan is a highly-esteemed and well-established institution and their new Institute of Design will be a great partner for Teesside in India. Working together with Vishwaniketan, we will further strengthen the Teesside brand in South Asia."
---