Bency takes up online learning training offer
A postgraduate student who took advantage of free training offered by Teesside University and our learning partner Prodigy Learning says it has helped with her studies and given her career prospects a boost.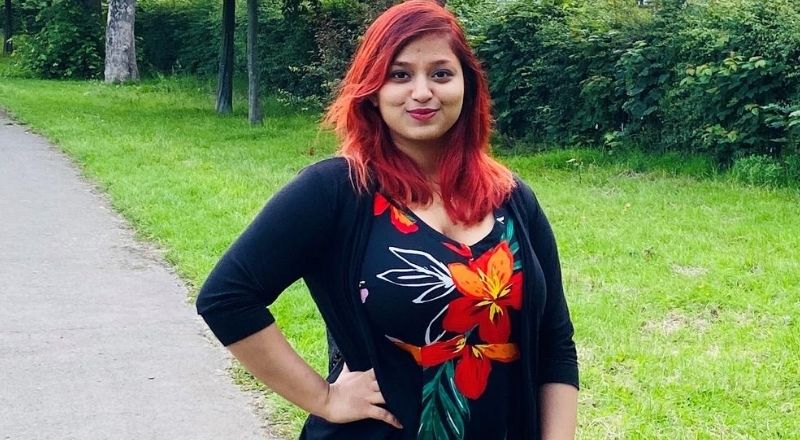 Bency Daniel, 22, from Dubai, is among a growing number of students and colleagues who have taken up the opportunity to gain free certification in a range of Microsoft and Adobe applications.
Students and staff can complete the online training in their own time, working through courses in a number of applications.
Since the lockdown restrictions were put in place, more than 370 students and staff have taken part in the Microsoft and Adobe online accreditations, with over 200 completing tests before that.
Bency, who completed a number of accreditations during the current lockdown, was invited to take part in the virtual final of the Microsoft Office Specialist (MOS) UK and Ireland Championship after achieving a high score in the Microsoft Word category.
She has now been named among the top 30 students from 30,000 entrants taking part in the annual global challenge which tests skills using Microsoft Office applications.
Bency has just completed the final year of her MSc Crime Intelligence and Data Analytics (with Advanced Practice) at Teesside University, having previously completed her undergraduate degree in forensic science at university in Dubai.
She said: 'The competition involved students participating in certification tests who were then entered into the competition. It is a worldwide competition that tests students' skills on Microsoft Office Word, Excel and PowerPoint.
'I was initially attempting the certification exams to help my career, but there was also the opportunity to enter ourselves into the competition and I thought, why not? I was selected for the virtual final after attaining a high score on their website.
Competing in the final puts Bency in the top 0.1 percent of student tech talent in the UK and Ireland.
'It was a surprise to be selected. All the tests took place virtually due to Covid-19.'
Bency added: 'The virtual final involved a certification exam, which is project based, to test knowledge and skills using the Microsoft application.
'I was ecstatic to receive an email to say I was among the top 30 finalists in the championship final, from over 30,000 entries across the UK and Ireland.'
Bency said she chose to study at Teesside due to the postgraduate course content, adding: 'I wanted to learn something different, yet connected to my undergraduate studies in forensic science. Crime intelligence and data analytics has a digital side which I thought might help with the advancement in the tech-based world.'
Andrew Flood, CEO of learning provider Prodigy Learning, said: 'Celebrating the best of the best digital skills at the UK and Ireland MOS Championship Final is always the highlight of our year. While the current challenging situation means we could not do it in person this year, it is still an honour to invite the 30 top students out of over 30,000 entries to the MOS UK and Ireland Virtual Final 2020.
'Certification and participation in this final will stand out on each finalist's CV and will be a key part of successful academic and career pursuits. Congratulations to Bency on an incredible achievement. Competing in the final puts Bency in the top 0.1 percent of student tech talent in the UK and Ireland. That is some achievement. We are excited to see Bency's success continue in the future.'
---