Launch of UK International Education Strategy
Earlier this month, the government launched the revised International Education Strategy (IES), identifying key actions for the government to take to enhance the UK's global reputation for education.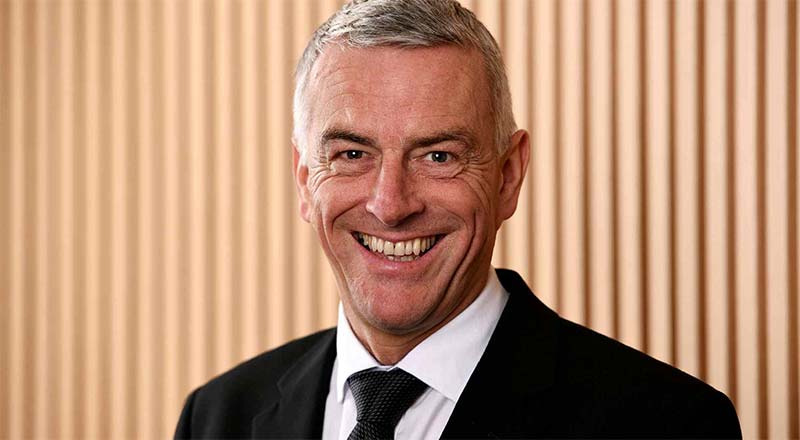 The Strategy commits to increasing revenue from education exports and the number of international students at UK higher education institutes; and acknowledges the impact of the Covid-19 pandemic through the introduction of key initiatives and enhancements to the international student experience.
The publication release is timely for Teesside University (TU) as we recently confirmed our own International Strategic Plan for the next five years. We are pleased to see our own aspirations reflected within the focus of the nation, including a student-centric approach, as the delivery of an outstanding international student experience has always been our top priority. This commitment is evidenced by our annual ISB Survey results (which measures international student satisfaction) where we have been consistently ranked highly for overall student satisfaction.*
A refreshed approach to TNE, with an appointed UK Champion to develop links with key markets, is also welcomed and we look forward to the benefits this will bring to the sector. At Teesside University, we have developed several high-quality international partners over the last few years, consolidating our global brand and expanding into new markets. Throughout the Covid-19 pandemic, we have worked closely to support our international partners, sharing innovative practices and protecting the TU student experience across the world.
A key pillar of the IES is global mobility, which will be more important than ever after almost an entire year of global lockdowns limiting international experiences for our students. Our innovative approach at Teesside has seen the introduction of virtual mobility opportunities and crucial planning and development work with our networks across the world to ensure we have an outstanding offer in place once travel restrictions are lifted.
At Teesside we have continued to work in partnership with our students and networks across the globe; finding innovative solutions to the restraints of the pandemic.

The new £110m Turing Scheme – the replacement for the Erasmus+ initiative – is now open to students beyond the HE sector and cited to enhance participation from disadvantaged students. TU will remain engaged in this scheme, but will look to leverage current networks to provide a more comprehensive offer to our students.
At Teesside we believe in fair access to education and the enrichment of our student and learning experience through diversity; we have recently expanded our Scholarships portfolio to include British Council Scholarships for Women in STEM, complementing our Commonwealth, Chevening and GREAT Scholarship schemes offering opportunities to students in disadvantaged areas across the world.
Dr David Bell, Pro Vice-Chancellor (International), welcomes a student-centred approach: "We welcome a focus on the international student experience through the revised UK International Education Strategy, as this has always been at the heart of our own mission. Over the last 12 months, international strategies have faced many challenges, but here at Teesside we have continued to work in partnership with our students and networks across the globe; finding innovative solutions to the restraints of the pandemic. We look forward to welcoming students from all over the world again in future and continuing to deliver an outstanding student and learning experience".
*Based on the views of 854 Teesside students within a global survey response of 179,950 students. More info at www.i-graduate.org/about-us/clients/. Verification data on request, email info@i-graduate.org
---